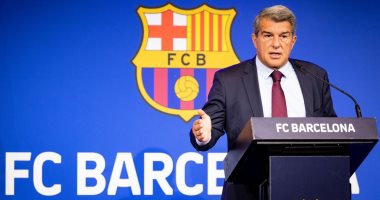 The Spanish club Barcelona lost 481 million euros for the financial year 2020-2021, after the club's board of directors approved the budget at the meeting held today, Thursday.
A Barcelona club statement said, "The Board of Directors, meeting in ordinary session at the Camp Nou facilities, held the following agreements: Approval of the 2020/21 economic closure and the 2021/22 budget. The Board of Directors agreed to close the fiscal year 2020/21 season with losses of 481 million euros.
He added, "The operating income budget for the 2021/22 season was also approved, amounting to 765 million euros, the general assembly of the negotiating members, and the board of directors agreed to hold the next general assembly of the intermediary members on the weekend of 16 and 17 October next."
In another context, the Spanish newspaper "Sport" reported that the regular meeting of Barcelona's board of directors, which was held today, witnessed the demand of many board members for the immediate departure of Dutch coach Koeman, after the loss he received from Bayern Munich.
The newspaper added that these members believe that the Dutch coach can no longer lead the team, and his future with Barca is getting more complicated.
Barcelona had received a new defeat from Bayern Munich, by three goals, last Tuesday night at the Camp Nou, in the first round of the group stage in the Champions League.