By the nature of children, the majority of them tend to criticize or comment directly about the appearance or appearance of their peers, whether intentionally or without, which may expose some children, especially in the early years of their studies, to a kind of bullying, which makes them refuse to deal with their friends and some of them develop with him and refuse to go completely to school.
Dr. Amal Shams, professor of sociology at Ain Shams University, explained in her speech to "The Seventh Day" that children are like dough, it is easy to form and influence it easily, even with a word that may have a significant impact on themselves and their psychological health in the long run, explaining how to support children, especially at the stage The first from the beginning of their studies to confront bullying is as follows.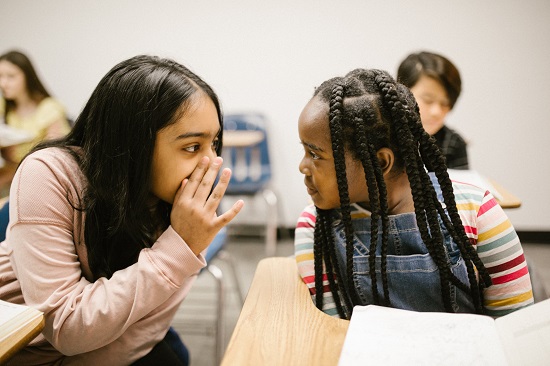 bullying
First: make him satisfied
When a child has curly hair or skin of a different color from his peers, he is more vulnerable than others to bullying and mockery. Satisfied with how it looks.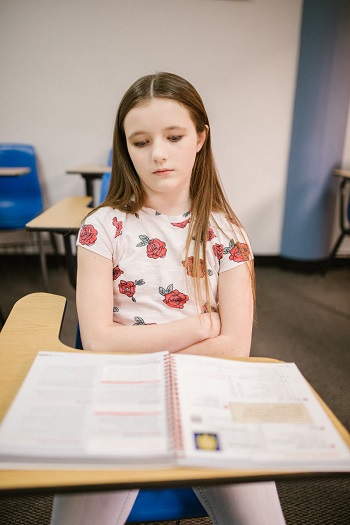 Boost his self-confidence
Second, give good examples
According to his form or condition, the mother must mention similar examples to him that excel in a certain field in order for him to have a kind of psychological support and he knows that his form cannot be an obstacle to achieving his goals in the future, but may be distinguished, influential and a high name in the future.
Third: His knowledge defends himself
In this part, you should focus on his strengths, and teach him to defend himself by repelling verbal abuse by responding directly and training him to do so, or talking to someone who is older than him in order to take a clear stand with the bully, and teach him some simple rules for self-defense if someone physically assaults him The way to exercise.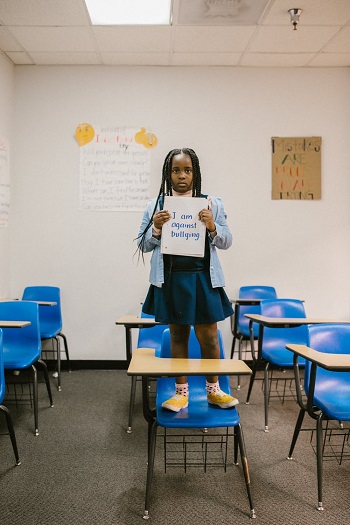 Scientific how to defend himself
Fourth: Always keep a smile in response to him
Make your child a distinct personality, even in his reactions to abuse, by responding with a smile only, provided that he is fully convinced inside that he has many things that others miss, and you can teach him to respond that he is able to highlight the faults of others as well, but his morals and upbringing will not allow him to do so. Make your child special by raising him in the right manner and high-end in his reactions.