Potatoes are no longer just a favorite food, but a hotel equipped with all amenities in the middle of nature in a wonderful experience in the state of Idaho, USA. the sun The Big Idaho Potato is a huge house in the shape of a potato, with a bedroom for two, a living room, and a bathroom, with two chairs and a double bed.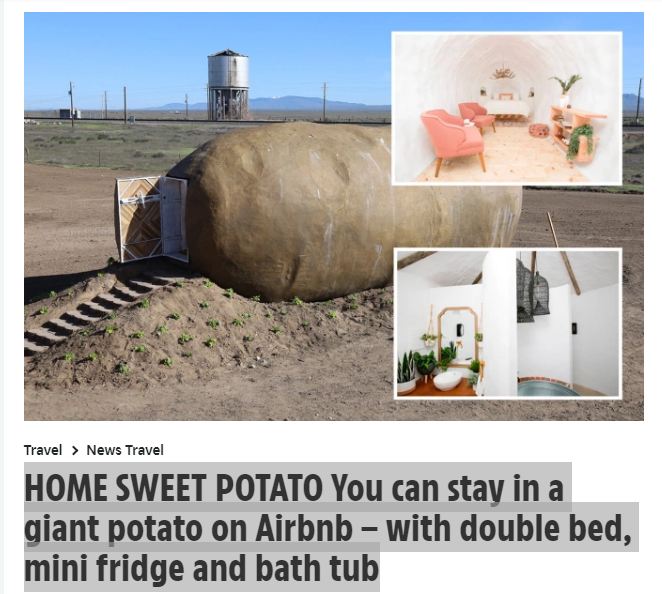 Potato Hotel
The glass-roofed bathroom is located directly outside in an old silo with a fireplace, luxury laundry area and large tin bathtub. The hotel is set in a vast expanse of more than 400 acres of farmland, and boasts great views, charging and power outlets, a mini-fridge and even a record player.
And if you want safe, sweet company, there's a friendly Jersey cow named Dolly on site that you can say hello to, and she'll give you a better answer.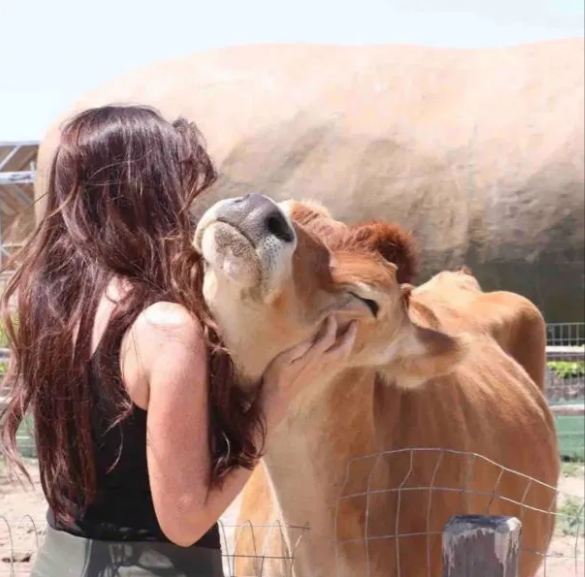 jersey cow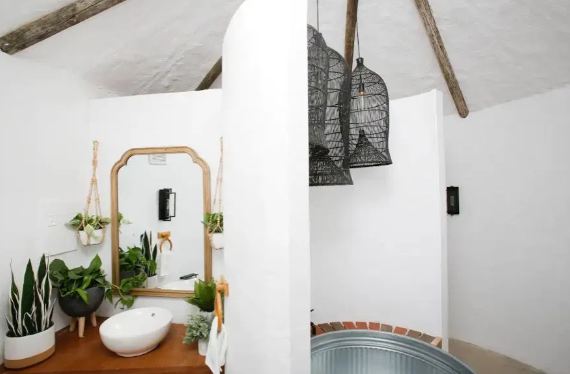 Potato hotel bathroom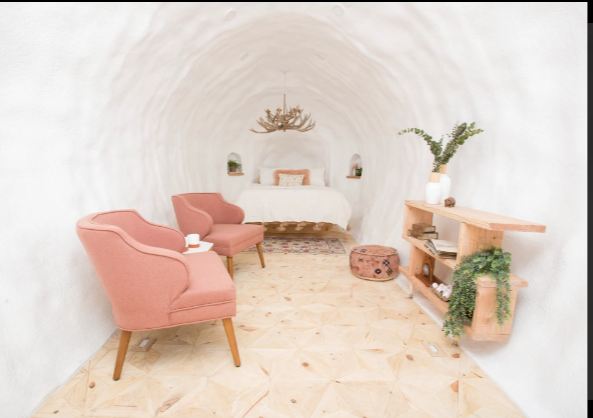 The room is inside the Potato Hotel.
The area around the hotel is completely calm and provides a sense of life amidst the charming nature, far from the pollution, noise and stress of daily life.
One guest describes his experience during the stay: "Although it was incredibly hot, there was air conditioning cooling and drafts from the windows, and it was a pleasure to sleep on that super soft mattress.
The funny thing is that the mobile hotel was established as a kind of promotion for the potato crop, and it achieved such tremendous success that it moved in more than 48 states within 7 years before settling in Idaho.