Billionaire John Paulson has separated from his wife Jenny after nearly 21 years of marriage, setting the stage for an expensive divorce and reshaping one of the world's largest individual fortunes, in the billionaire's club's latest divorce.
John Paulson, 65, has a net worth of $4.8 billion, according to the Bloomberg Billionaires Index, thanks in large part to his successful bet against the US housing market before the 2008 financial crisis, as John Paulson's hedge funds managed From managing $36 billion at its peak, which had shrunk to $6 billion by the end of 2018.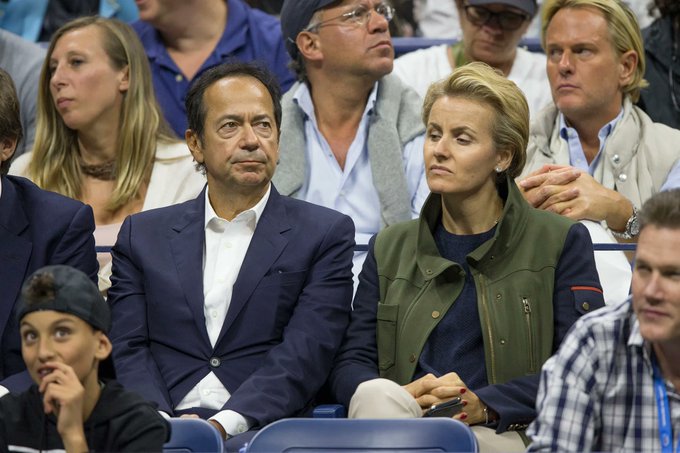 John Paulson and his wife
Jenny met "John" years before he became famous in the mortgage business, where he hired her as his assistant, knowing that she is an immigrant from Romania and obtained political asylum in the United States, and then decided to marry her in 2000 because she had the cheerful personality he was looking for.
The divorce was filed in Suffolk County, New York, and there was no prenuptial agreement, according to the New York Post, citing a source.
"John deeply respects Jenny and will continue to support all that is best for the health and happiness of the family," John Paulson's attorney, William Zabel, said in a statement last weekend.
John Paulson has also invested billions of dollars in upscale resorts in Puerto Rico, including the Condado Vanderbilt Hotel and the St. Regis Bahia Beach Resort, according to Forbes..
John Paulson said last year he would turn the hedge fund into a family business. And he was ranked 177th among America's richest people in 2020, according to Forbes' list of the 400 richest Americans.