Many people choose decorative pieces according to their personal tastes and follow the latest fashion trends, but some may make a mistake in choosing decorative pieces in some rooms of the house, as they may be impractical or suitable for the room. The site mentionedinsider".
Popular and impractical home decor pieces: marble countertops
Marble kitchen surfaces are not practical options, because they peel and stain easily, so it is preferable to replace them with surfaces made of quartz, and if you want to get a more natural decoration, granite can be chosen.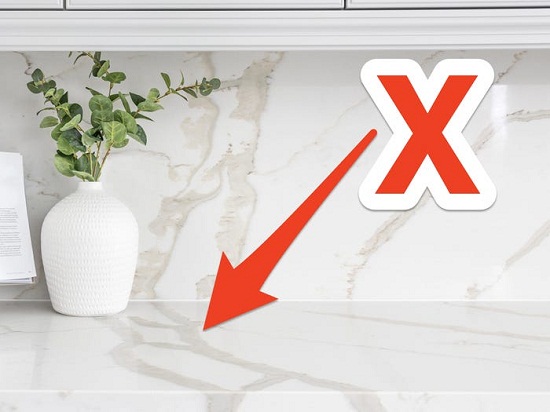 kitchen marble
Low Furniture
Low pieces of furniture may add an aesthetic touch to the living room, and it may be cheap, but it is considered impractical for daily use, especially for the elderly or those who suffer from various orthopedic diseases, so it is preferable to look for high pieces of furniture where the seat height is 18 inches.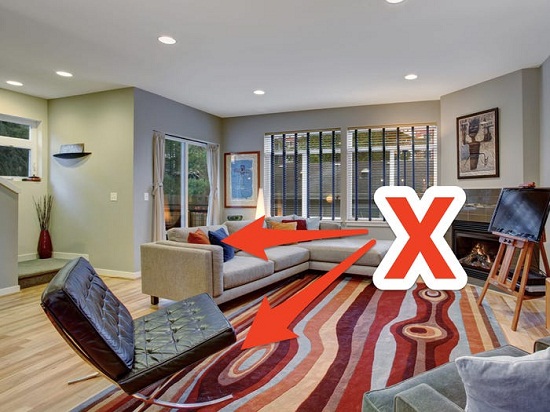 Living room
decorative tiles
Decorative tiles are one of the latest decoration trends, but fashion trends change from time to time, and this type of tiles forces the bathroom to be painted in certain colors, so it is preferable to choose a neutral color tile, with a choice of paint color and shower curtains suitable with the color of the tiles.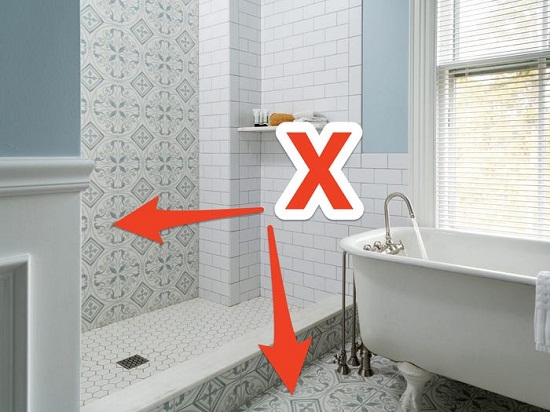 bathroom
wooden floors
Adding wood-looking floors in the rooms of the house may cause someone to slip, and if it is damaged, it cannot be re-sticked again, so it is recommended to buy real wood floors, that will last for a long time, such as bamboo floors or reclaimed wood floors.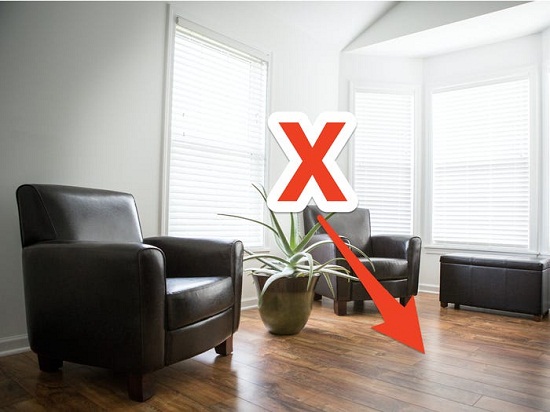 wooden floor
adhesive carpet
Interior engineers are advised to stay away from wall-to-wall adhesive carpeting, as it is prone to the accumulation of dust, dirt and allergens, so it is preferable to replace it with wooden, concrete or tile floors.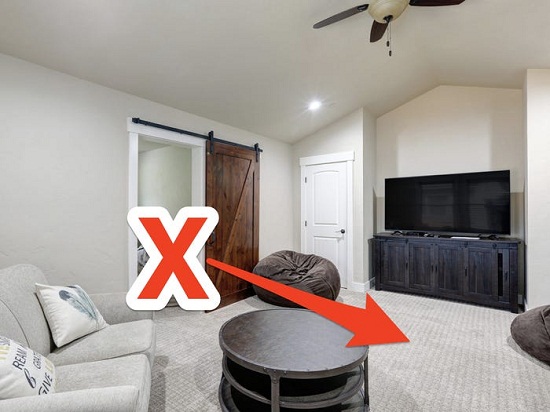 carpets
open shelves
The presence of open shelves inside the kitchen, makes the dishes vulnerable to dust and dust, and if it is close to the stove, it can also collect grease, and any pet can reach it inside the house, so it is preferable to replace them with shelves with glass doors, which help to display kitchen utensils.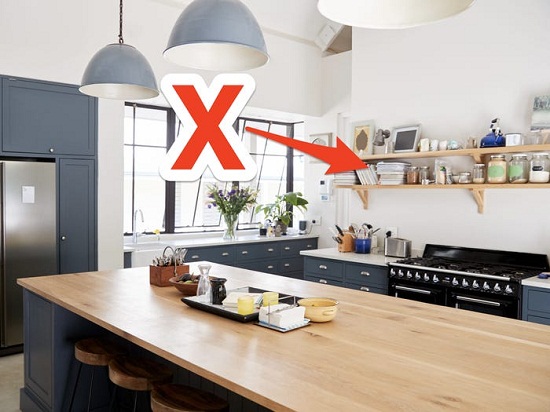 open shelves
jetted bathtub

Water flowing basins are one of the favorite options for many, but they need a lot of maintenance from time to time, and they need a lot of water and running the cleaner, so it is preferable to replace them with a deep basin.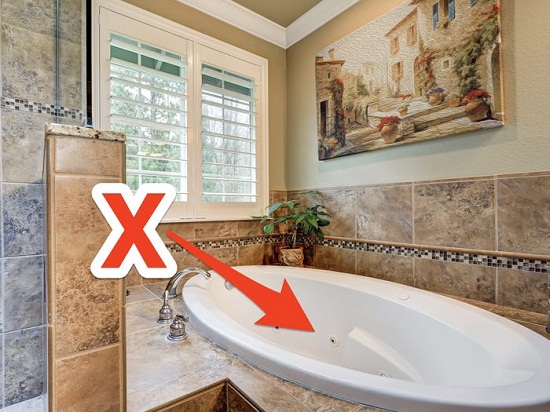 bathtub