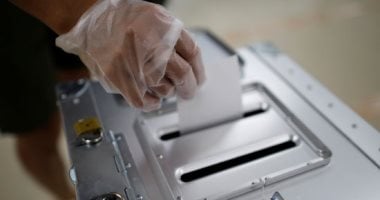 The Economic Community of West African States (ECOWAS) announced that it will deploy an electoral observation mission that includes 90 observers in order to participate in monitoring the presidential and legislative elections in Niger, which are scheduled to take place simultaneously on next Sunday, December 27, 2020..
The group said in a statement that the 90 observers for the Niger elections belong to the Member States, the Court of Justice and the Parliament of the Economic Community of West Africa, with the exception of Niger, and their task is to monitor the conduct of an electoral process in Niger that prevails in freedom, transparency and credibility..
She added that the head of the Niger Election Observation Mission is the former Vice President of the Republic of Nigeria, Namadi Sambo.
The ECOWAS monitoring mission will be supported by the group's technical support team, which includes General Francis Behanzen, Commissioner for Political Affairs, Peace and Security at ECOWAS, and Dr. Remi Ojibewa, Director of Political Affairs, Francis Aoki, Head of the Electoral Support Department, and other cadres of the group.
According to an ECOWAS statement, observers will be deployed in the country's eight states to monitor and follow up the progress of the pre-election period, during and after the elections. It will focus in particular on the regularity, transparency, integrity and smooth running of the presidential and legislative elections.
He added that the head of the Niger Election Observation Mission of the "ECOWAS" group is expected to hold a press conference on the day following the end of polling in the capital, Niamey, to present the results of the poll monitoring process.