We left the summer with its bright colors that always enliven vitality, but it seems that the American model of Palestinian origin, Gigi Hadid, is still sticking to showing her bright colors in the fall season. a certain.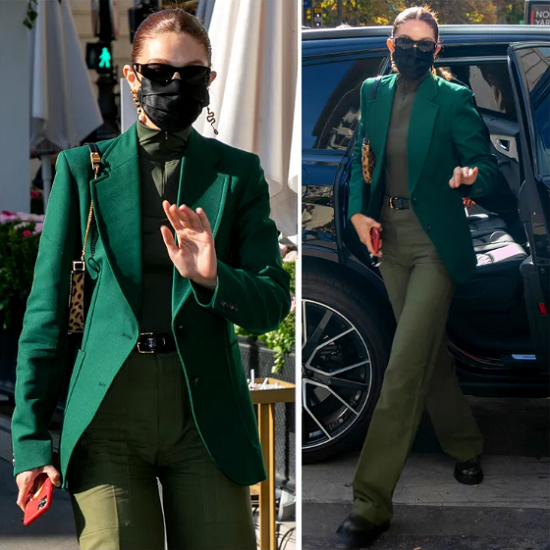 Gigi Hadid looks elegant
Gigi Hadid looked chic as she headed to L'Avenue, as she wore a green sweater over an olive green turtleneck. The pleated top and loose-fitting moss green Victoria Beckham pants were tied with a black belt.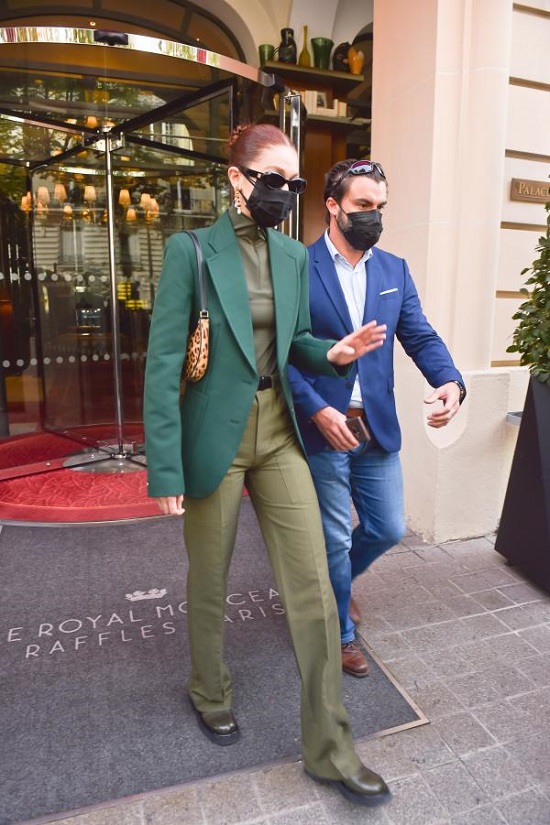 Gigi Hadid looks elegant
Colors didn't clash but looked so classy with Wandler's incredibly chic shoes, Gigi carried a leopard print mini Baguette.
Gigi styled her dyed red hair in a high bun, revealing her gold snake-shaped pearl earrings..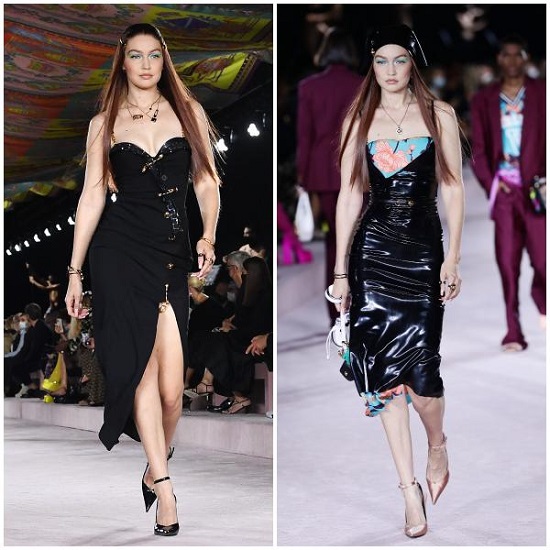 Gigi Hadid at the Versace show
Last week, Gigi Hadid shined at Milan Fashion Week, with a number of dazzling looks, as she led the Versace show alongside singer Dua Lipa, who is experimenting for the first time.
Gigi Hadid's Dua Lipa co-led the show in a black dress featuring floral details at the chest and hem, she accessorized her sexy look with a latex hoodie, white handbag, plenty of rings, and gold pointed heels..
Her second and final look was a black thigh-high slit dress with a plunging heart-shaped neckline and decorated with large Versace safety pins.