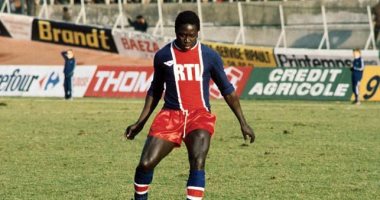 Jean-Pierre Adams, a former French national team player, died on Monday morning, after entering a coma that lasted for 39 years. And according to the French newspaper L'Equipe, Jean-Pierre Adams, the former star of the roosters, died this morning in Senegal after a 39-year coma, since March 17, 1982 due to a medical error.
And the newspaper added, that Adams was steps away from performing a knee surgery, and due to a mistake in the anesthesia process, this caused the player to have a coma that lasted 39 years, and then died today, Monday.
Jean-Pierre Adams previously played for a number of French clubs, namely Olympique Nîmes, Nice and Paris Saint-Germain.
At the international level, Adams wore the shirt of the French national team during the period between 1972 and 1976, and played 22 matches.