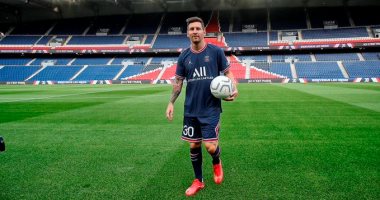 You may forget a match and you cannot remember its events, and you may forget players with their eyes and do not remember their names when one of your friends reminds you of them, but it is very difficult to forget the wonderful goals scored by the stars of the round witch, whose names are immortalized in the football records, and have remained to this day stuck In everyone's mind.
"Goal Morning" is a daily report in which we will present to you every morning a collection of the most beautiful football goals scored by the game's top stars..
Argentine Lionel Messi, the former captain of Barcelona and the current Paris Saint-Germain, scored one of the best goals with Barca in his history against Getafe in the Spanish Cup in 2007, when he repeated what his compatriot, the late legend Diego Armando Maradona did against England in the 1986 World Cup.
Messi managed to shake the net of Getafe with a legendary goal that became engraved in the memory of the fans of the round witch around the world, as the Argentine star dribbled 5 players from the opposing team after receiving the ball from the middle of the field, and then dropped the goalkeeper to the ground before putting the ball in the net, and that in the match Which was held on April 18, 2007 in the semi-finals of the King's Cup.
Lionel Messi hopes to confirm Argentina's superiority against Brazil, when the two teams meet at nine in the evening, Sunday, at the Arena Corinthians in Sao Paulo, as part of the postponed sixth round of South American qualifiers for the 2022 World Cup.