Pancake is one of the most delicious desserts that children and adults love for several reasons, including the ease of preparation and availability of its ingredients, in addition to the possibility of preparing it with several different types of "sauces" that make each piece of it taste different from the other, and it is also suitable as a side dessert during the school period. Besides the daily sandwiches for the child, it is also possible to add pieces of fresh or dried fruit and some nuts as well. To prepare it at home in a simple way, we with Chef Rania Qassem show how to make pancakes in just 10 minutes by following easy and simple steps.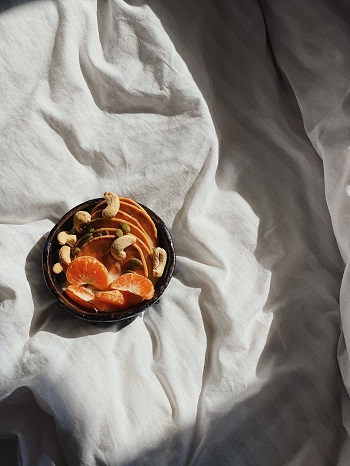 Fruit pancake
How to make pancakes in 10 minutes
Pancake ingredients
A cup of white flour.
Two tablespoons of fine white sugar.
-an egg.
A glass of milk.
Vanilla.
Two tablespoons of vegetable oil.
– Baking powder.
– A pinch of salt.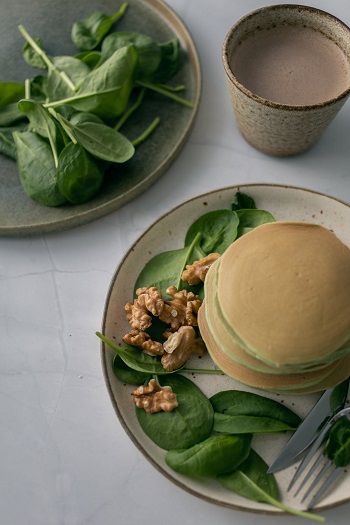 Pancake with nuts
Steps to make a pancake in 10 minutes
How to prepare:
– Prepare a deep bowl, then add the dry ingredients of flour, sugar, baking powder and a pinch of salt and mix the ingredients well. In another bowl, mix the liquid ingredients of eggs, milk, vanilla and oil, then add the dry ingredients gradually while mixing the liquid ingredients until they mix well and the texture becomes creamy. Then put a non-stick tray for food with a little oil, and put the appropriate amount that you want for the "pancake" on the tray while it is hot and leave it until the base of the "pancake" turns into a light prophet color.
– The pancake must be removed from the fire and then placed in a dish with the favorite sauce of family members.
Strawberry sauce, chocolate or sweet syrup can be made at home, with the addition of dried or fresh fruit pieces such as sliced ​​bananas and garnished with nuts to make a rich and useful dish for your children and family.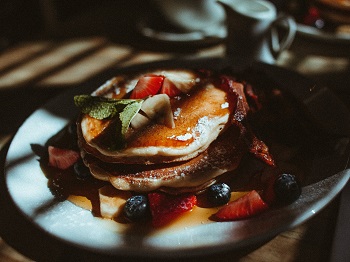 pancake