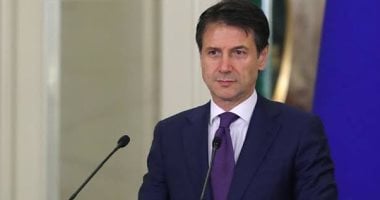 Italian Prime Minister Giuseppe Conte expressed his congratulations to the Algerian President Abdelmadjid Tebboune on the occasion of the one-year anniversary of his assumption of the presidency in Algeria, adding that President Tebboune's first year was marked by a package of important reforms..
According to a statement by the Algerian presidency this evening, Conte said in a letter he sent to President Tebboune, that despite the exceptional character of the year 2020, it was a distinguished year for the resurrection of the partnership between Algeria and Italy, as it was marked by an exceptional exchange of political visits in Algeria and Rome alike..
Conte praised the visit of Minister of Foreign Affairs and International Cooperation Luigi Di Maio to Algeria, which culminated in the two countries' signature of an important memorandum to establish a real strategic dialogue on bilateral relations, political issues and comprehensive security..
He said, "The year 2021 will be a pivotal year for the future of the international community, as our two countries must face together common challenges, some of which are international, such as health, climate change and economic recovery, or regional, starting with the Mediterranean, Libya and the Sahel region."".
He pointed out that Italy intends to establish a new partnership with Africa and a renewed strategy for the European Union towards the continent and the neighboring Mediterranean region, adding that "through a vision directed towards the first months of the coming year, I assure you of the strong interest as well as my desire and the desire of the Italian government to hold the fourth meeting of the symposium in their presence." Bilateral intergovernmental business forum during the first quarter of 2021, as we hope conditions will allow".