Jeweled glasses are being auctioned, and the seventeenth century glasses are expected to sell for millions of dollars, due to the popular belief that they can eliminate evil spirits, according to the British newspaper "Metro" website.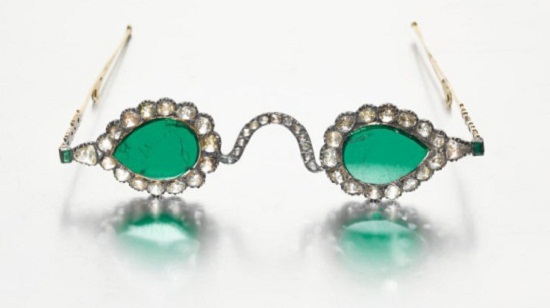 Eyeglasses
It is believed that the glasses were owned by members of the royal family of the Mughal Empire, which ruled the Indian subcontinent and was famous for developing the jewelry industry in South Asia.
The glasses are decorated with a large collection of jewelry and lenses are made of diamonds and emeralds instead of glass, and this is intended to enable a person to get rid of evil when wearing them.
The British newspaper indicated that the glasses are scheduled to be auctioned next October, after touring them in several cities, namely London, New York and Hong Kong so that the public can get a last look at them..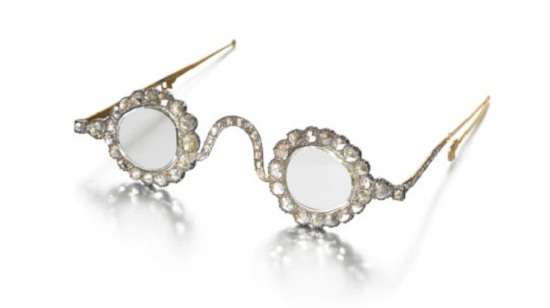 Another image
Chairman of the Board of Directors said, Sotheby's Middle East and India Edward Gibbs, told CNN: "As far as we know, there are no other glasses like it, so it's very much appreciated."
Both spectacle lenses are said to sell for between £1.5 million and £2.5 million, for the size of the gem lenses.
One of the gemstones with the lenses is believed to be a 200-carat diamond, which experts believe may be the largest diamond ever found, so it was called the "Halo of Light."".
Meanwhile, the other pair of lenses, which features green stones, is known as the "Gate of Heaven" and it is believed that a single Colombian emerald weighing over 300 carats was used..
Edward said that in the seventeenth century, the region of origin of cups was the only source of diamonds in the world, and gemstones were cut by hand. And the glasses became like this.