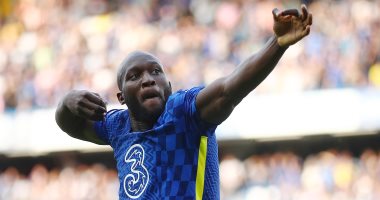 Veteran Juventus defender Leonardo Bonucci commented on the possibility of stopping the Belgian star Romelu Lukaku, the Chelsea striker, during the match between the two teams at exactly nine in the evening, today, Wednesday, at the Allianz Stadium, in the second round of Group H of the group stage in the League competition. European Champions for the current season 2021-2022.
"Romelo Lukaku has proven that he is a complete striker, who can win matches on his own," Bonucci said in comments published by Global Goal. "When you face him, you have to play with concentration for 100 minutes per match."
He added, "You should never engage Lukaku with a physical struggle or play too hard. Instead, be prepared to fall back because when his team has the ball, he will try to run backwards."
He continued: "In the box, he's great at playing man to man, so you have to be up front, try to read the game and work hard.
Chelsea beat Russia's Zenit 1-0 in the first round of the Champions League group stage.
Juventus crushed Malmo Sweden, 3-0 at Malmo Stadion.