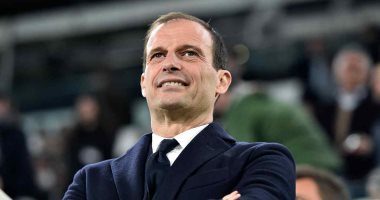 The fourth round of the Italian League is witnessing a classic match of heavy caliber, Juventus and its guest AC Milan, which is hosted by the Allianz Stadium, which is scheduled to be held at a quarter past nine in the evening tomorrow, Sunday.
The match between Juventus and Milan will also be strong on the field line, between Massimiliano Allegri, coach of Juve, who surpasses his counterpart Stefano Pioli, coach of the Rossoneri, in 17 confrontations between the two sides in the past.
The Juventus coach won 14 matches against the Milan coach, while he settled a draw in 3 other matches. Allegri led two teams in 17 matches, namely Juventus and Milan, while Pioli trained 5 clubs, Hellas Verona, Bologna, Lazio, Inter Milan and Fiorentina.
Allegri faced Milan in 19 matches, winning 13 matches, drawing one and losing 5 matches. On the other hand, Pioli met Juventus in 23 matches, winning two matches, drawing in five and losing 16 matches.
The Rossoneri will enter the summit tonight, led by coach Stefano Pioli, as he shares the top spot in the Italian league standings before the start of the matches of this round with the teams Roma and Naples, where they each have 9 points from 3 matches.
Milan is seeking to achieve a valuable victory away from home against Juventus today, in order to achieve the full mark and continue its victories to maintain the top of the Italian league standings.
On the other hand, Juventus, the record holder in the number of titles in the Italian Serie A, occupies the sixteenth place in the standings this season, as Juve won one point from a total of 3 matches played in the competition.
Juve, led by coach Massimiliano Allegri, failed to achieve any victory so far after 3 rounds of the Calcio championship, after drawing in the opening meeting with Udinese with two goals each, then losing in two meetings against Empoli with a goal in return, and then falling against Napoli with two goals against a goal..