Septicemia is a serious disease that threatens the lives of affected patients if it is not diagnosed early. Unlike diseases or conditions such as diabetes or kidney stones, there is no single test to diagnose sepsis or septicemia. However, your doctor makes the diagnosis by evaluating your symptoms, history, and other tests. This can then lead your doctor to suspect you have sepsis, according to a report on the website healthline.
Some tests that help determine the incidence of blood poisoning


Blood tests for health care providers reveal many things about your body, from the likelihood of infection to how well these body organs are working Some of the most common blood tests for patients showing signs and symptoms of possible sepsis None of these tests can diagnose sepsis, but when combined with Test results, along with information about your illness and a physical exam, can help your doctor determine if you have sepsis:
Complete blood count test CBC It is a common blood test that measures the number of white blood cells circulating in the blood. Among other things, white blood cells fight bacteria, viruses and other organisms that your body considers dangerous. A greater than normal amount of white blood cells in your blood may mean you have an infection, but too few of white blood cells could indicate that you are at risk of developing an infection.
Lactic acid measurement: Your organs may produce lactic acid when they do not receive enough oxygen. This can lead to extreme exercise, heart failure, or a serious infection, among other conditions. A high level of lactic acid caused by infection can be a clue It is important for you to get septicemia.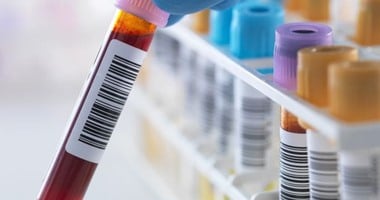 C-reactive protein (CRP): Your body produces C-reactive protein, which is produced when there is inflammation. Many conditions can cause inflammation, including infections.
Blood culture: A blood culture test attempts to determine the type of bacteria or fungi that causes infection in the blood. Blood cultures are collected separately from other blood tests. It is usually taken more than once from different veins. It may take several days to get the results of a blood culture.
prothrombin time PTT , the number of platelets and d-dimer : Sepsis can have serious effects on blood clotting within the body. If pressure PTT Too high, this could indicate that your blood is not clotting well. Platelets are small cells in the blood that help form blood clots If your platelet count is too low, it could mean that your body is forming many invisible clots in the tiny vessels throughout your body. throughout your body This could be an important sign of sepsis.
test points d-dimer It also indicates that blood clotting is occurring in your body. can be a level d-dimer high if you have had one large clot, or it can be high if your body is making many small clots, as in sepsis.