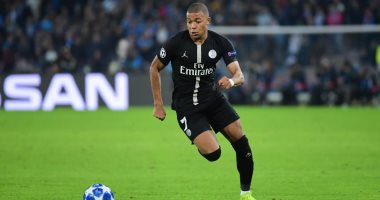 Paris Saint-Germain sporting director, Leonardo, does not believe that French striker Kylian Mbappe will leave the club at the end of this season with the end of his contract, reiterating his criticism of Real Madrid and his behavior last summer while trying to sign the young star.
"Mbappe is the difference between what is superficial and deep," Leonardo told Canal Plus. "I don't see Kylian outside the club at the end of the season. The relationship between the club and Kylian is deep. I don't see anything else. Nobody here sees the future of the club without him."
The player has not yet wanted to renew his contract with the French capital club, which will expire at the end of the season, and was the target of a fierce war in the last days of the summer transfer market, when Real Madrid made an offer of 160 million euros to join him immediately.
Leonardo again criticized the behavior of the Spanish club and denied that Real offered a second offer to buy it, as it was said in Madrid, "We did not like Madrid's behavior, reaching the last week in the transfer market and starting to negotiate with one of the best players in the world…".
He added that Real Madrid's offer "was not enough" because it was less than the 180 million that Paris paid in 2017 to Monaco to obtain the services of the young star, adding, "As for the second offer, it never arrived."
He stressed that Paris never planned to leave Mbappe and that his continuation in the team "was the only thing that could happen."
Mbappe, who will turn 24 in December, is entering his fifth season with PSG, and the last in the contract he signed with the French club in 2017.