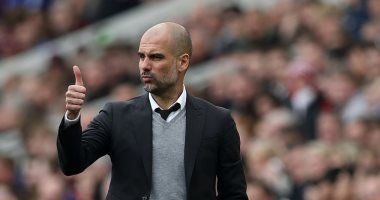 Pep Guardiola encouraged his Manchester City fans to increase attendance against Southampton, scheduled for Saturday in the Premier League, after only 38,000 attended the match against Leipzig in the Champions League, to which the fans responded that the Spanish coach had to "commit to training" and not question in the loyalty of the masses.
Guardiola demanded that more fans attend the Southampton match, so that there are not nearly 20,000 vacant seats, as happened against Leipzig.
"I would like more people to come to the next game on Saturday. We will need more fans because we will be tired. I invite everyone to come and watch the game," the Man City coach said in an interview with BT Sports after the match.
The official group of City fans did not like these comments, with Kevin Parker, the group's general secretary, confirming that "what he said surprised me a little."
He added, in statements to (Sky Sports), "He does not understand the difficulties some people have in going to a match at the Etihad Stadium on Wednesday at 8 pm. People have children or cannot afford to go. There are still problems due to Covid-19, I don't understand why he has to talk about this."
"He is certainly the best coach in the world, but, I say it in the finest way possible, he has to stick to that," Parker said. "I don't think anyone at the club should question the loyalty of the fans. It's frustrating."