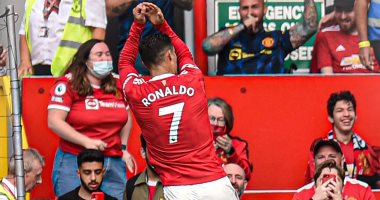 Rio Ferdinand, former Manchester United defender, has revealed that he was stunned when Cristiano Ronaldo hosted people at his home to help him build his body in a distinctive way..
Ronaldo returned to Man United 12 years after his departure this summer, moving from Juventus on a two-year contract with the option of a one-year extension, and the Portugal captain initially joined the Red Devils in 2003 from Sporting Lisbon in a transfer deal of 12.2 million pounds, He won the English Premier League three times, the European Champions League once, and the FA Cup once, then Ronaldo joined Real Madrid for 80 million pounds, where he became one of the greatest players of all time..
In statements published by the English newspaper "Daily Star", his former colleague Ferdinand spoke and revealed how the five-time Ballon d'Or winner was always determined to be the best, as he went so far as to have different members available to work with him at his home..
Speaking to Anthony Joshua on William Hill's YouTube channel, Ferdinand said: "People never talk about Cristiano's bravery."
Ferdinand continued: "He was brave to take a risk, he came to another country, he was brave to be the person he was and he didn't really change, he became obsessed with the sport he chose and then went into the details that were building a team around him."
He added, "I went to his house once and walked in and he had about six or seven people sitting in his front room, and I said to him, Chris, who are those people, man? He was saying, 'This is my personal masseur, my nutritionist, my doctor, my physicist and my chef.' He had all these people and at the time no one was doing that. He was a visionary in that sense."
Ferdinand continued: "He is just looking for every little detail that will enable him to improve, he will send me a picture and do deep water recovery sessions at sea. He took two hours to get there when he was in Turin with Juventus."
With 678 goals to his name in 900 career appearances, there is no doubt that Ronaldo will become one of the best players ever, and if he can win titles at Old Trafford over the next few seasons, there is a case to be established that he is the best..
Since returning to the Premier League, Ronaldo has scored three goals in two matches and has already proven that even at the age of 36, he is still capable of dominating the most competitive league in the world.