Meghan Markle grabbed the attention while giving a lecture with her husband, Prince Harry, on equal access to vaccines and how rich countries store vaccine doses from poor countries, on Saturday evening, in New York City.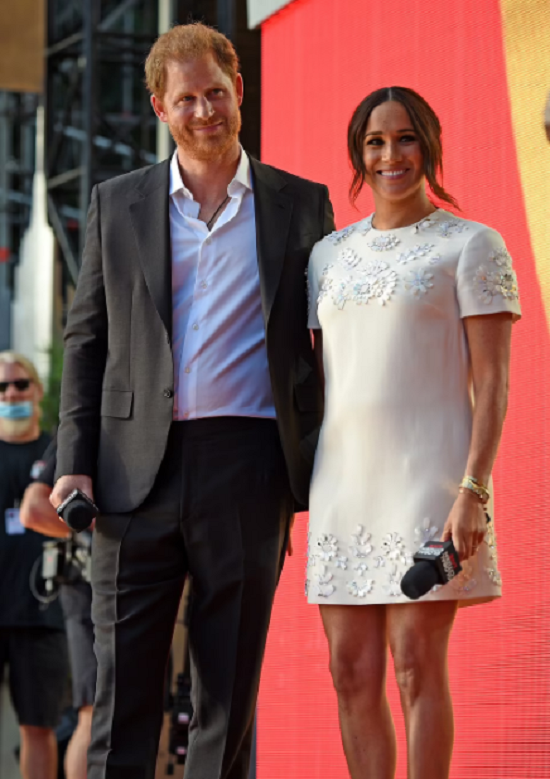 Meghan Markle dazzles in New York in a white Valentino dress
Megan appeared in a luxurious look as usual in the recent period, as she wore a short white dress from Valentino, worth 4,500 dollars, and preserved the luxury of her accessories when she wore Cartier earrings worth 16,500 dollars, a Cartier watch worth 12,000 dollars, and the "Love" bracelet from Cartier also worth 6,900 dollars..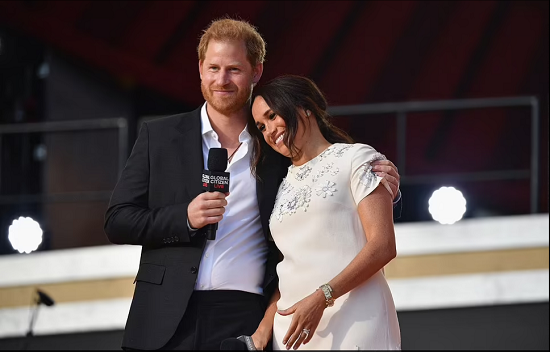 Meghan Markle dazzles in Carpeté jewelry
The Duchess of Sussex recently appeared wearing expensive jackets and long-sleeved clothes during her 4-day trip to New York City. Short by Valentino, featuring beaded embroidery and floral accents on the chest and sleeves, she paired the dress with black heels and styled her hair in a low ponytail..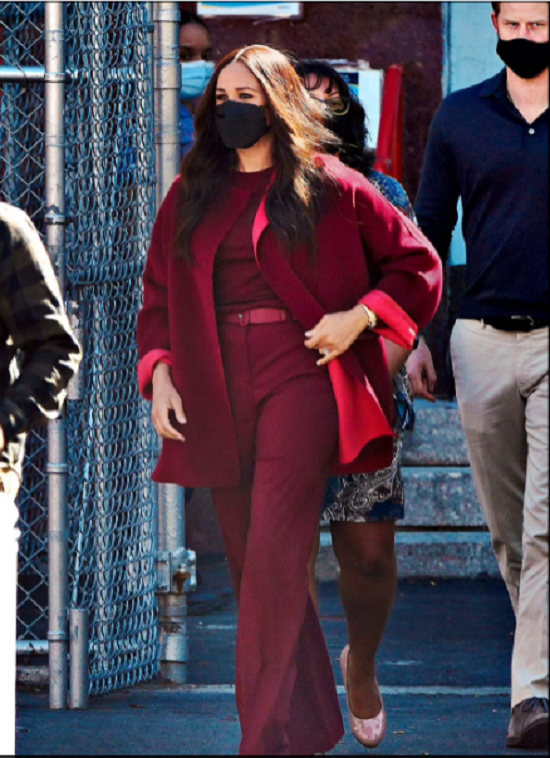 Meghan Markle stuns in a Loro Piana coat
On her trip to New York, Megan also wore a Loro Piana cashmere coat 3850 £1, with matching pants £1,300 and Manolo Blahnik shoes 425 The total cost of her looks is £5,575.
Meghan Markle dazzles in a black Emporio Armani coat
During the visit, Megan also showed her love for the color black when she wore a black Emporio Armani coat costing $ 1,368, with matching black pants priced at $ 889, and Aquazzura shoes $ 615, for a total cost of her look, $ 2,872, during her historic visit to the World Trade Tower.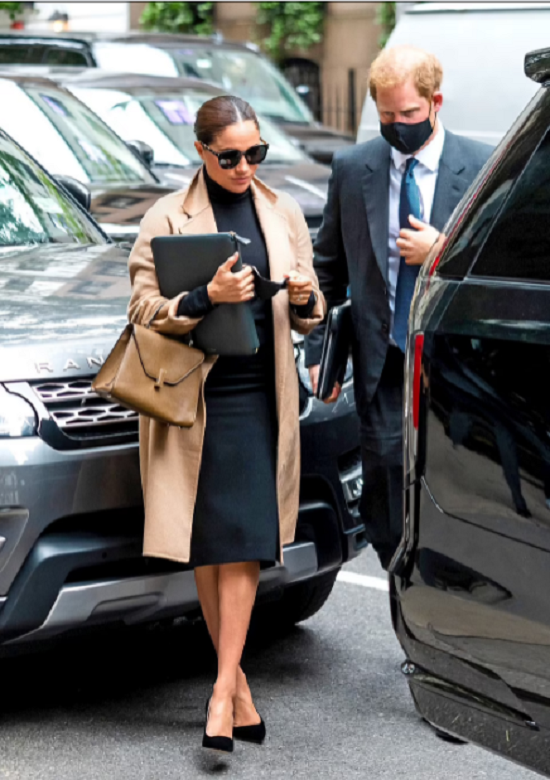 Meghan Markle dazzles in a Max Mara coat
She also wore Max Mara's $4,379 camel coat to her visit to the United Nations on Thursday and carried a bag Valextra 'Iside Worth $3,421, she then wore a short black dress to meet Chelsea Clinton and others at the World Health Organization.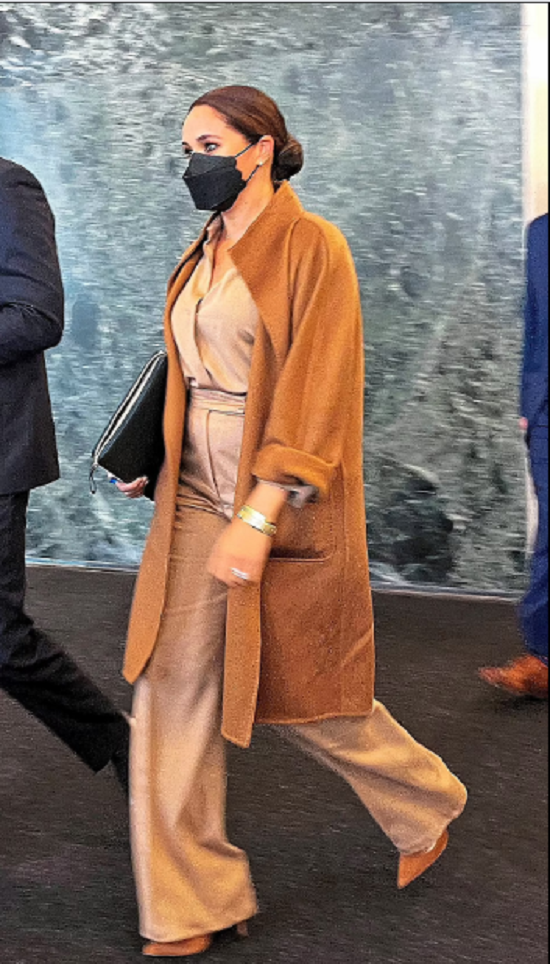 Meghan Markle dazzles in a camel coat from Max Mara
Max Mara cashmere coat in camel color 4084 £ 470, and coordinated with a soft set from Max Mara also with high-waisted pants, priced at £ 470, for a total of £ 4554