Mauricio Pochettino, coach of the Paris Saint-Germain club, announced the list of players who will play the first match in the Champions League against Club Brugge, where Paris Saint-Germain will meet with his counterpart Club Brugge at nine o'clock tomorrow evening, Wednesday, Cairo time, at the Jean Bredel Stadium. in Belgium.
The list witnessed the presence of the attacking trio of Paris Saint-Germain, Lionel Messi, Neymar and Kylian Mbappe.
And the Argentinean Angel Di Maria was absent from the list, due to a three-match ban, after he was expelled in the last matches of the tournament last season against Manchester City..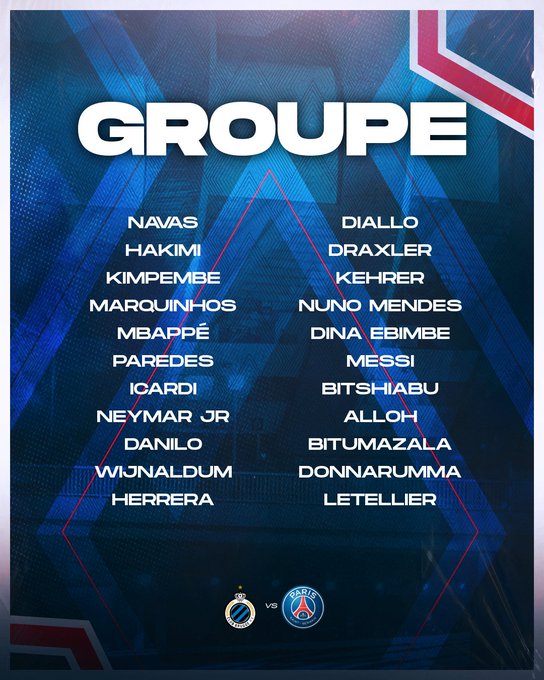 The list of Paris Saint-Germain for the match against Club Brugge in the Champions League is as follows:
Goalkeepers: Navas, Donnarumma, Lotelier.
Defenders: Hakimi, Kimpembe, Marquinhos, Diallo, Kehrer, Mendes, Pichiapo, Aloh.
Midfield: Paredes, Danilo, Wijnaldum, Herrera, Embebe, Betumazala.
Attack: Messi, Neymar, Mbappe, Icardi, Draxler.