The Duke of Sussex, Prince Harry, grew up in the spotlight, which made him always maintain his elegance and appearance, even when not wearing formal suits, he used to shine in shirts with collars and jeans, which appeared in many of the looks that he coordinated with his wife, Megan Markle Many occasions, whether out on international royal tours or even when they are together on casual outings.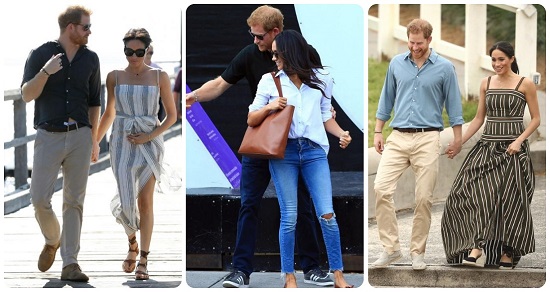 Stylish and comfortable looks that combine Harry and Megan
Comfort has always been the preferred choice for Meghan and Harry by choosing elegant practical outfits, and in this report we monitor some of the looks that combined Harry and Megan and combined elegance and simplicity.
After announcing her pregnancy with baby Archie, Harry and Meghan opted for a number of casual looks to keep them comfortable. The Duke ditched his jacket and wore a dark blue shirt with beige pants, on the other hand, while Meghan opted for a long, striped dress with a thigh-high slit as she held her prince's hand.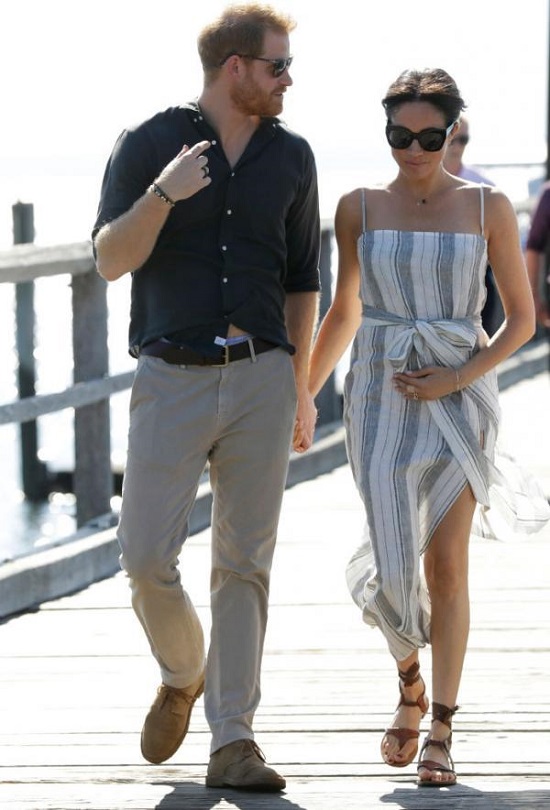 Harry and Meghan after announcing her pregnancy in Archie
While touring Australia, Meghan kept it simple in another striped maxi dress, which was her favorite choice during pregnancy, while Harry's light-colored suit went perfectly with her look, while Harry later dropped his jacket during the day.
Harry and Meghan in Australia
During the engagement period, Megan kept her casual look in her white shirt that she wore with blue jeans, on the other hand, her 37-year-old husband opted for a black T-shirt with a collar and styled it with black shoe kicks.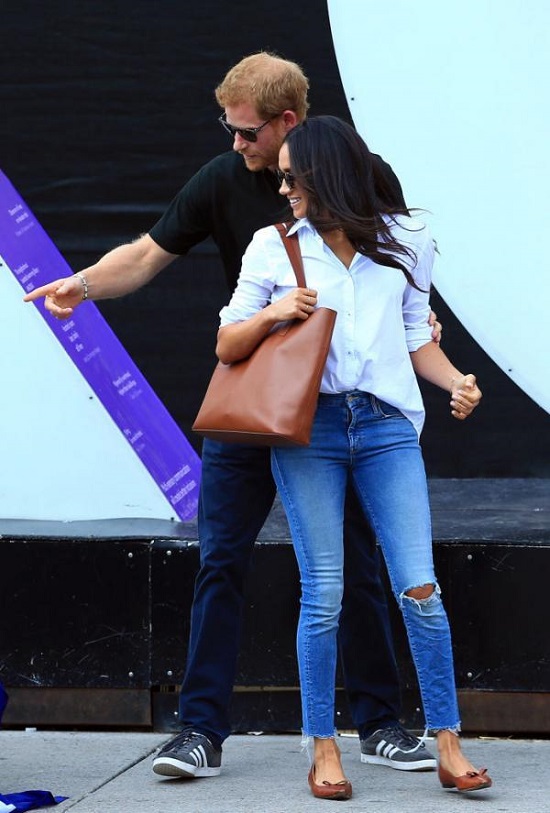 Harry and Meghan during their engagement
Meghan was known for her repeat outfits, so she wore her long, striped dress again after baby Archie was born. On the other hand, Harry kept his casual look in a blue shirt and cream pants.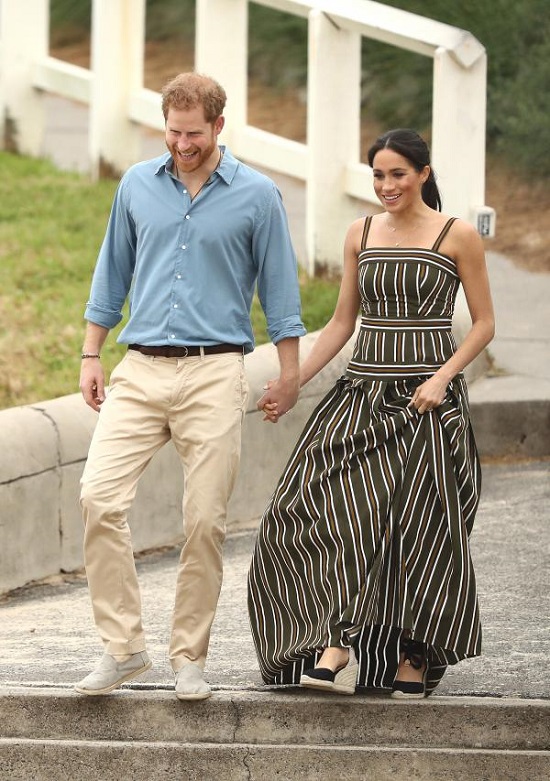 Megan repeatedly wears her striped dress
Harry and Meghan showed their unity as a married couple, by coordinating their outfits, as Harry wore a gray shirt with Meghan's jacket, which she wore with a white shirt and black pants.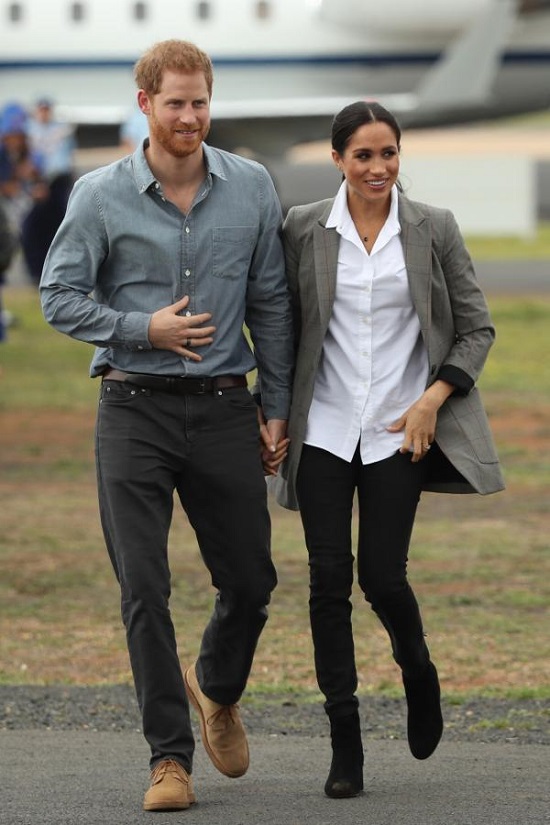 An elegant look that combines Harry and Megan