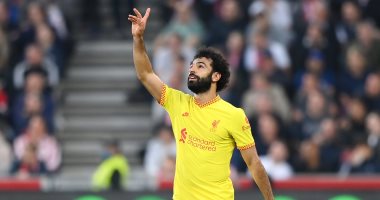 German Liverpool coach Jurgen Klopp has excluded Egyptian star Mohamed Salah from the list of Reds leaders in the current season 2021-2022, which was revealed during the press conference for the Porto match scheduled for tomorrow, Tuesday, in the second round of the group stage competitions in the Champions League Europe.
Klopp said in his statements, "We have three captains in the team, which are Henderson, Milner and Virgil, and then the team voted for three replacement captains for them: Trent, Robertson and Allison."
And the German coach ended his statements by saying, "The team leaders in order are Henderson, Milner, Vergil, Trent, Robertson and Alison, and after injuries last season and the absence of most of the players, I decided to increase the leaders in the team."
And the statements of German coach Jurgen Klopp, Liverpool coach, confirm that the Egyptian star, Mohamed Salah, is outside the choices of the Reds leaders this season.
The Liverpool team had won a deserved victory over AC Milan 3-2 in the first round of the group stage of the Champions League.
The Liverpool team leads the standings of the second group in the European Champions League, with 3 points, and comes behind Porto with one point, then Atlético Madrid third with the same balance of points, and finally Milan Baden with a balance of points.