South African newspaper reports revealed today, Thursday, the salary of the duo, Pitso Mosimane, coach of the Egyptian Al-Ahly team, and his compatriot Percy Tau, the newcomer to the Red Castle, annually, with the first football team in the coming period..
Pitso Musimani has led Al-Ahly since October 2020, and won the CAF Champions League twice, the African Super Cup and the bronze in the Club World Cup in Qatar..
While he recently presented Percy Tau to Al-Ahly a few days ago, from Brighton in the English Premier League, worth 1.8 million euros, with a contract extended for the next 4 years..
Newspaper headline "The South African" South African, Percy Tau or Pitsu Musimani: Who earns more in Al-Ahly? She said, Percy Tau and Pitsu Musimani received lucrative offers that drew them to Cairo.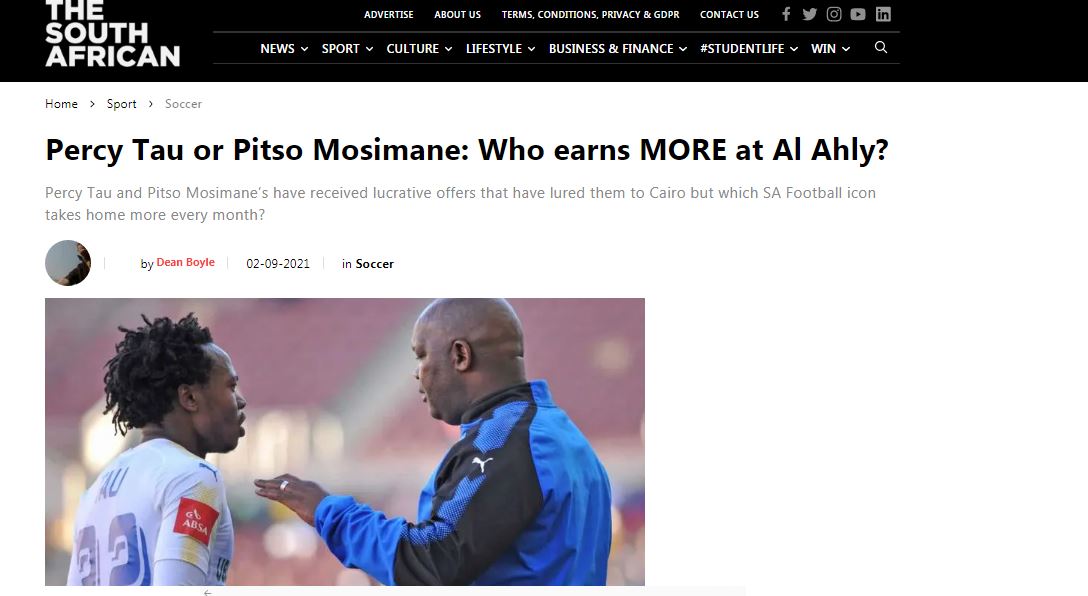 The newspaper confirmed Percy Tao's salary with Al-Ahly amounts to 18 million South African rand annually, equivalent to 1.25 million dollars each year..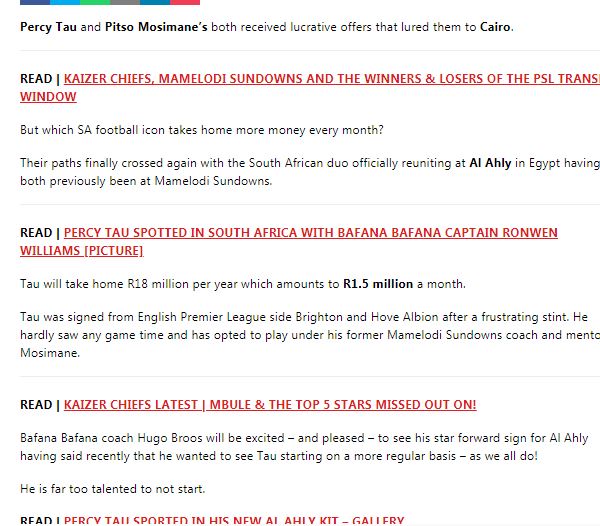 While she claimed that Musimani gets with Al-Ahly 20.4 million South African rand, equivalent to 1.40 million dollars at the end of each year..
There is a clear superiority of the coach over his new player, despite his coming from the English Premier League.
"I demand that the players travel professionally and not return, but Percy did not take what he deserves," said South African Betso Mosimane, coach of Al-Ahly club.
Mosimane added, in statements to South African Radio 2000, saying: "Tao went out on loan, and when he came back, he did not even start in friendly matches, so that situation brought him back to Africa." ".
The South African coach continued: "Compared to Brighton, Percy returned to Al-Ahly, the club of the century in Africa and one of the largest clubs in the world with Real Madrid, Bayern and Barcelona, ​​and the best in the Middle East."
And Pizzo continued his speech: "We have achieved five titles out of six, and it can be said that it is a great job, but not for me because we could have achieved everything, and bearing in mind that we were forced to lose the title because of the challenges we faced, such as travel and fatigue of players and rest for the opposing team."