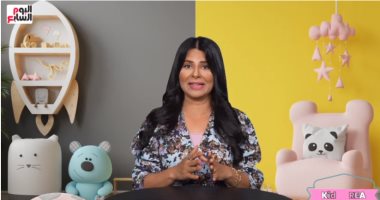 "He lies and his imagination is wide," a question that many mothers ask themselves, as soon as their children start talking, and they start hearing stories told to them by their children that may be fabricated or from the child's imagination.
Although lying is one of the negative habits that a child may acquire from the surrounding environment, many mothers may get confused about what children tell of novels or stories, and how to deal with it correctly, which puts mothers in confusion and begins to wonder whether What my child says is a lie or is he using his imagination without knowing it?
To clarify the difference between lying and imagination in children, Professor Amal Ghaly, educational consultant and certified positive education trainer, spoke in a new episode of the program "kid area".
Amal Ghaly said: "Children up to the age of 7 do not know the difference between fantasy and reality, especially if they watch cartoon films, so they imagine themselves that they are part of the cartoon, so you meet the child imagining that there is a thief who entered him and he hit him, for example, and so on."
And about the way the parents deal with the child who uses his imagination, Amal Ghaly explained: "It is not right here to joke and laugh at his words, and it is useless to say that you are a liar, so that the child's psyche is not harmed."
Professor Amal Ghaly stressed that it is important for parents to teach their children honesty, and to keep them away from lying, through some steps, saying: "We can say that you have a very wide and smart imagination, and I myself write the stories in your brain on paper or draw them."
And she continued, "And at another time, when he tells you something that has sincerity, you say you are an honest person and I love this trait in you," explaining that it is possible to ignore at times what your child says of lies until he feels that this softness does not catch your attention.
She added, "I tell him stories about people who were determined to be honest in their lives, no matter how expensive it was for them. Children interact well and learn a lot from stories, especially before bed."
Professor Amal Ghaly stressed the importance that the parents themselves do not lie to the child in any way, saying: "I mean, for example, if you tell him that we are going to go out and you are going to see the doctor."