She loved flowers since her childhood, so she found the best way to express her love for her mother, so she used to go to the flower seller every year, to choose herself a bouquet of flowers, of cheerful colors, to gift to her mother, with a greeting card, written on it the most delicate words expressing her love for her However, she noticed that the flowers quickly withered, and lost their scent, so she thought to design crochet flowers for her that look like real flowers, to give them to her as a gift that will last a lifetime.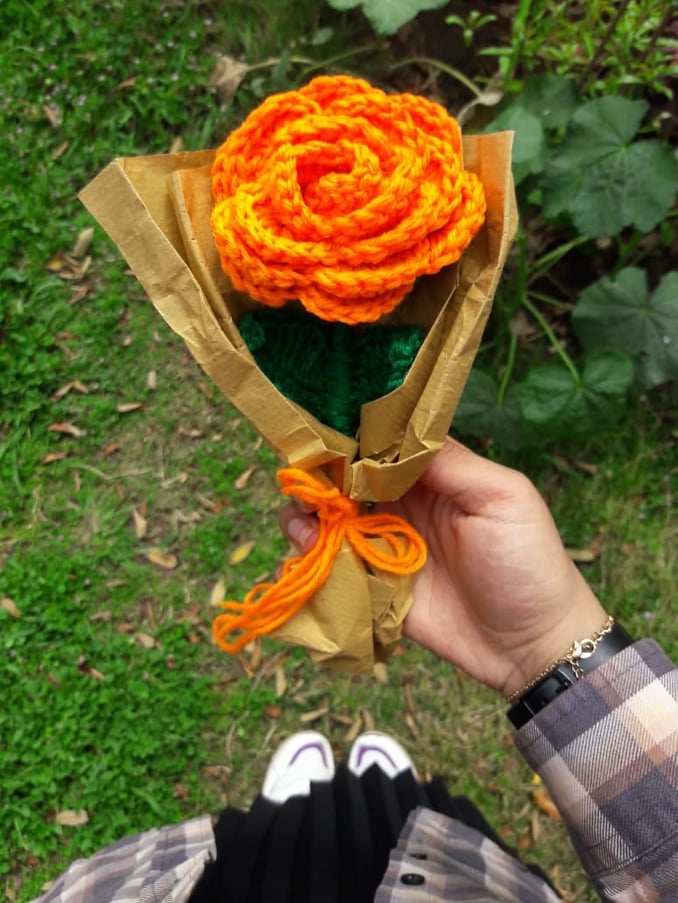 Another design for nada
Nada Muhammad, 21, a third-year student at Dar Al Uloom College, and a designer of crochet flowers, spoke to "Youm Seven" about her design of flowers, saying: "I am one of the people who likes to try anything new, and as much as the hand-made work, and I learned it." Also, I love drawing and have been practicing it for almost 3 years.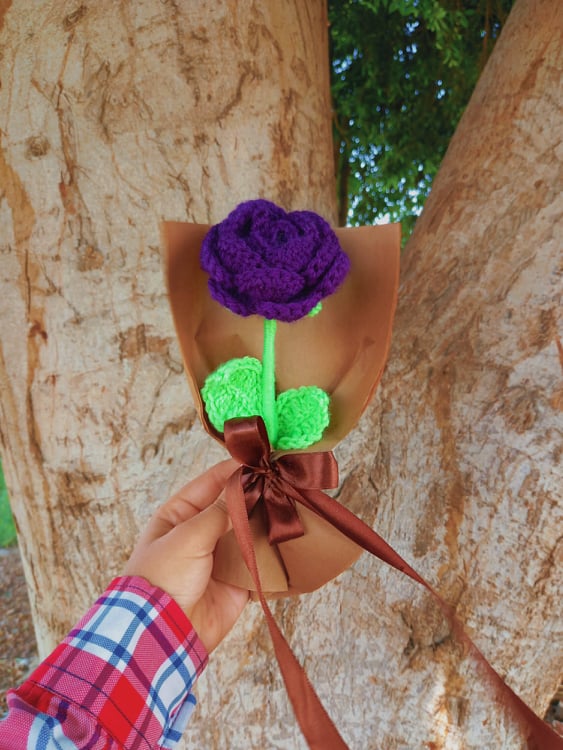 Nada design
She continued, "The idea of ​​a crocheted flower design, I thought about it two years ago, I was thinking of buying a gift on the occasion of Mama's birthday, I wanted to give her something different, and I know that she loves roses, and I always bought her roses, but I stopped because he died and this upset her very much, and that's why I learned how to crochet roses, and I bought the required materials and made a bouquet of roses and its fragrance, and its smell was constant, because I made it from wool, it was almost like real roses, but the difference is that it does not die, and it lives a long life."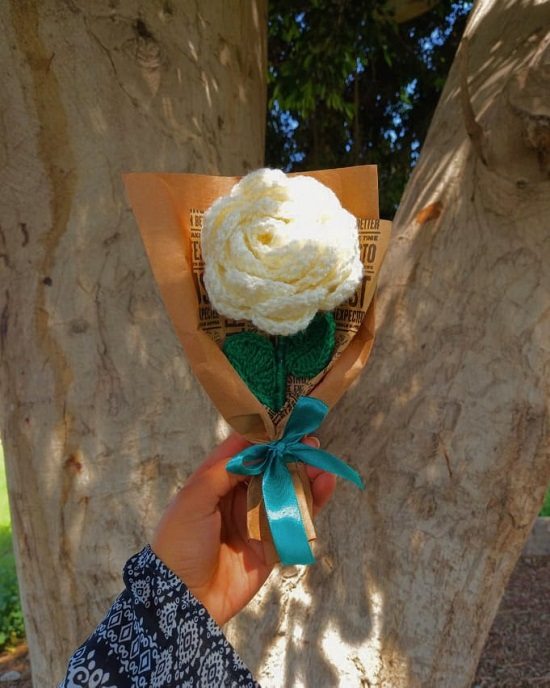 Another image
Nada herself learned how to design flowers from delightful crochet threads, and it took her a long time at first, but with practice and practice she was able to design flowers in less time. Now with practice, designing the rose takes me two hours to two and a half hours, from the first design of the rose to its packaging, and I am keen to design the rose according to the original rose, and its sizes range from 25 to 35 cm."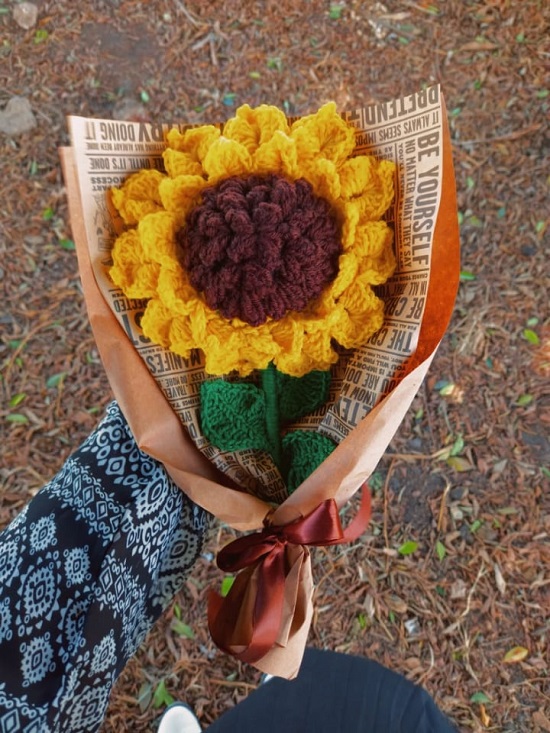 sunflower
Nada designs flowers from crochet and puts them in her artistic touches, and a flower design has turned from a mere hobby to a craft that she has mastered and has her customers, who demand her to design some bouquets for them, to gift them to their loved ones, on various occasions, whether to their friends, wives or even their mothers, and this is what she confirmed, saying: "People ask for roses as gifts for their loved ones, and sometimes they ask for roses as a decoration in their homes."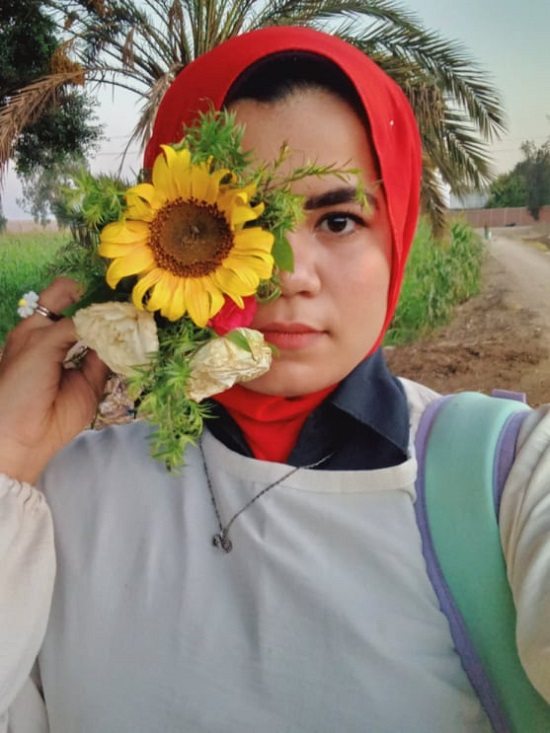 Nada
Nada believes in the saying (what is made with love will arrive), so designing flower bouquets with love and dreaming of achieving more of her ambitions on the ground.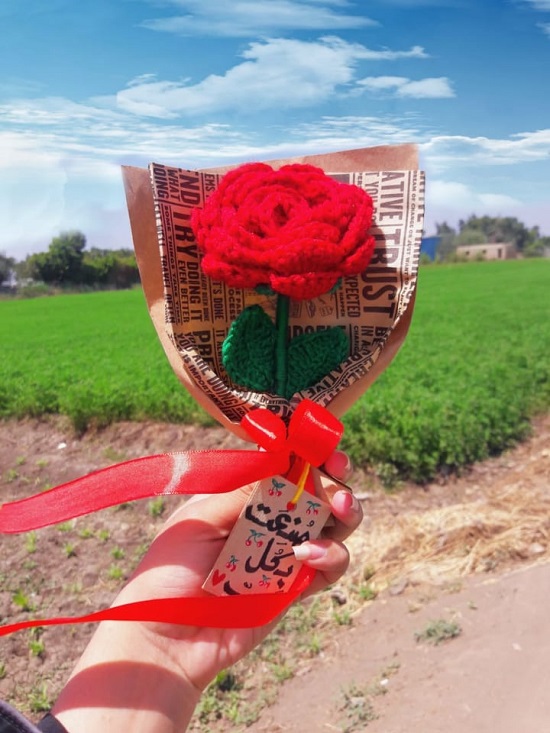 Red flower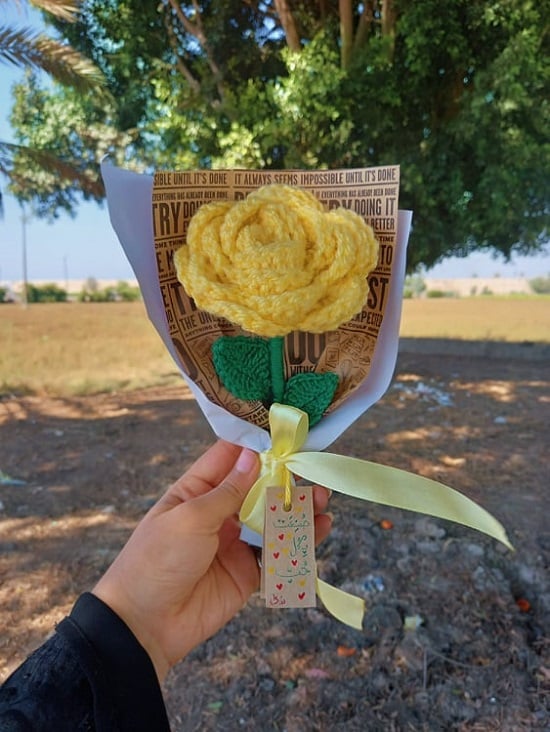 crochet roses