British supermodel Naomi Campbell has been appointed an international ambassador for the Queen Elizabeth Commonwealth Fund, an international development charitable foundation to support young leaders, which supports young people who are pressing for change in their communities in sectors such as health care, the environment and education, and was established in 2018.
The charity launched the Young Leaders Platinum Jubilee Fund to provide more support to entrepreneurs aged between 18 and 35, across 54 countries in the Commonwealth, in preparation for the celebration of the 70th anniversary of the reign of Queen Elizabeth in 2022.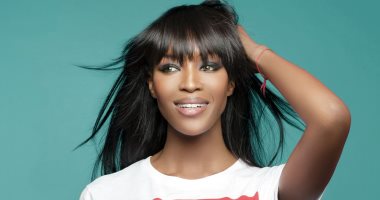 As a global ambassador for the fund's platinum jubilee, Campbell's role will be to promote the fundraising campaign's image, as well as promote the activism of its young leaders, according to Reuters.
For her part, Naomi Campbell said in a statement: "No matter where you live or where you are now, there are young leaders within your community who are doing an amazing job.. They deserve our support and access to education and resources."
She continued, "I have been working with youth empowerment for more than 25 years.. This is something very close to my heart and I will continue to do everything in my power to elevate the next generation, so that they can create a better future for their communities."
In addition to being one of the most recognizable faces of fashion, Campbell is also known for her philanthropic work, particularly in Africa, which first began with the late South African President Nelson Mandela, who called her his "honorary granddaughter" for her activism.