Garlic contains many health benefits, including strengthening the immune system, and at the same time it contains many benefits for the skin and hair by making natural recipes from garlic, which we review in this report, according to the website "onlymyhealth".
Natural recipes of garlic for skin and hair: garlic recipe for acne
Garlic contains many vitamins and minerals such as vitamin C, selenium, allicin, zinc and copper, and also has anti-inflammatory and anti-bacterial properties, so it can help prevent and treat acne, and zinc works to control sebum production for people with oily skin, by adding a few Drops of garlic oil on the face, especially the areas prone to acne and pimples.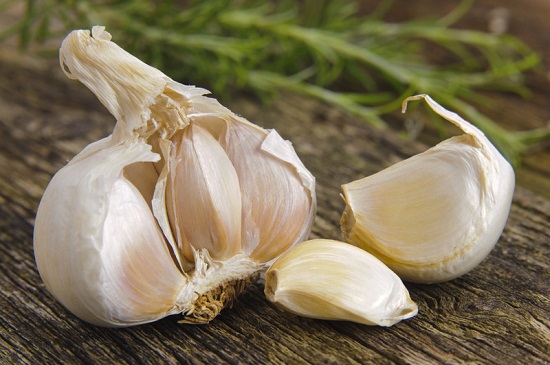 the Garlic
Garlic recipe for hair loss
Garlic oil helps treat hair loss by massaging the scalp with garlic oil, as it works to strengthen hair follicles from the roots and increases blood circulation in the scalp, by applying garlic oil to the hair, covering the hair and leaving it overnight, and washing hair with shampoo in the morning. next one.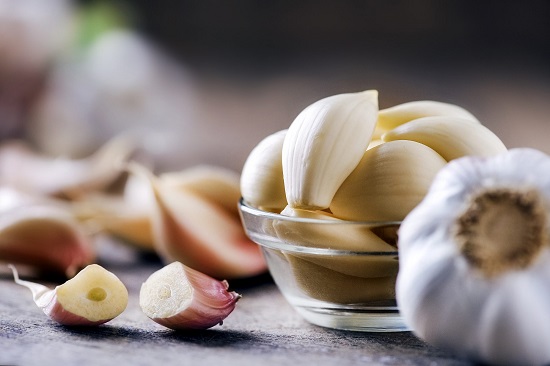 garlic cloves
Garlic recipe for dandruff
Dandruff is one of the common problems that many suffer from, and it occurs due to a bacterial infection or inflammation of the scalp, and garlic oil helps to control and treat dandruff, by applying garlic oil to the hair with covering the head and leaving it overnight, then washing the hair.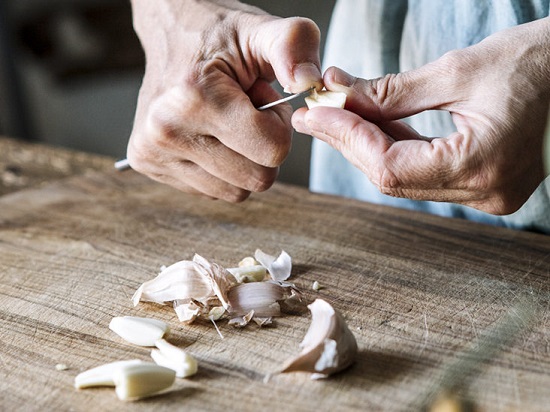 garlic chopping
Garlic recipe to avoid skin aging
Signs of premature aging appear on the face for some, causing a lot of feelings of discomfort and anxiety. To treat it, it is recommended to prepare a tablespoon of papaya, a tablespoon of garlic juice, and a little water, then mash the papaya and extract the juice from garlic, to make a soft paste with the addition of water if necessary, Then put the mixture on the entire face and leave it for 20 minutes, then wash the face with cold water.