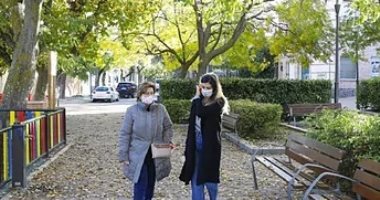 The Spanish newspaper La Booth de Galicia said that Spain has moved from being the country most affected by the Corona virus to the least affected since the beginning of the second wave, even in the accumulated death rate in the past two weeks.
The newspaper pointed out that the death rate is always an indicator that is developing more slowly than the new positives discovered, only twelve countries have fewer deaths than Spain, and in fact, at the present time, many more people die due to the Corona virus in France, and the United Kingdom, And Italy, Germany, Belgium, Poland, Portugal and Greece, which were one of the countries that survived the epidemic better.
The newspaper pointed out that hospital pressure also indicates improvement, because Spain is already in the last half of the schedule in traditional bed occupancy and is not among the first places to admit Covid patients into intensive care units.
There is a large amount or more of data that reveal whether or not the epidemic is controlled in every country, and it is the positive of the diagnostic tests that have been conducted, mainly PCR. It is understood that the lower this percentage – as long as the same parameters are used – the greater the capacity the system shows, because it is testing many people and not just those who actually arrive at the health centers sick.
The World Health Organization (WHO)WHOThe control barrier is at 5% and Spain is now about 7%, and it is clearly approaching the target, in contrast, Germany, where doctors have just warned that the country is closed for 14 days or that they are at risk, it is 9.8 and in Poland and Bulgaria over 30, while in Croatia has this rate of 78%, which means, slightly less, than testing only those who pass through the hospital door.
Salvador Illa, the Spanish Minister of Health, said that his country may achieve mass immunity from Corona, "herd immunity" at the end of the summer of 2021 if a sufficient number of people are vaccinated against the virus.