The Brazilian star Neymar Da Silva published new pictures of him from the last training of Brazil before facing Argentina tomorrow, flexing his muscles in response to the criticism he was recently exposed to because of his excess weight, as the Paris Saint-Germain star suffers from overweight, and has become far from his ideal form that he enjoys.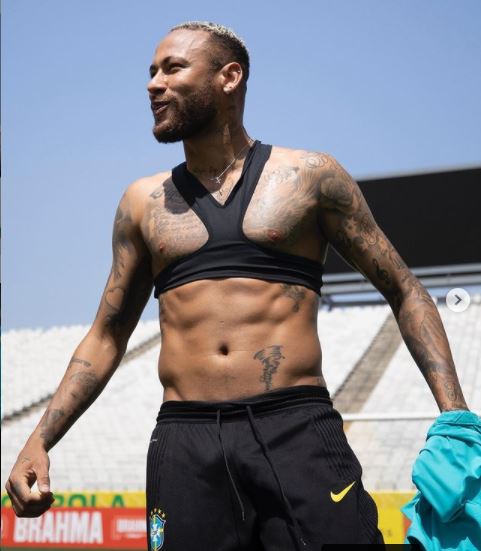 Neymar
A number of analysts and opinion makers in Brazil were upset by Neymar's physical condition after his last vacation, and demanded that coach Tite leave him on the bench in tomorrow's match against Argentina, which is being held in Sao Paulo in the World Cup qualifiers.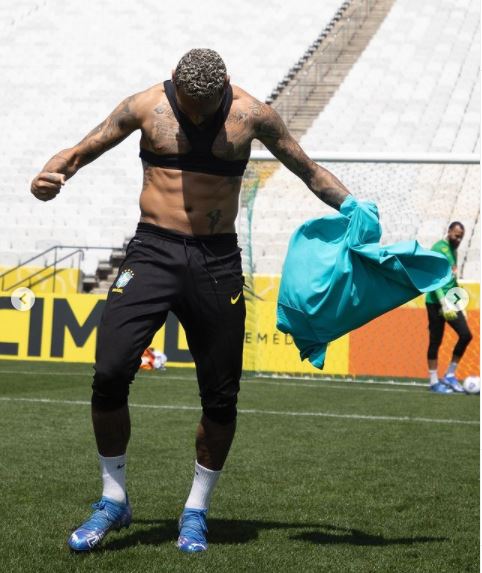 Neymar in his latest appearance
In response, Neymar published 4 photos of him from today's training, during which he appears in good physical condition, showing some muscles in his body, in response to these criticisms.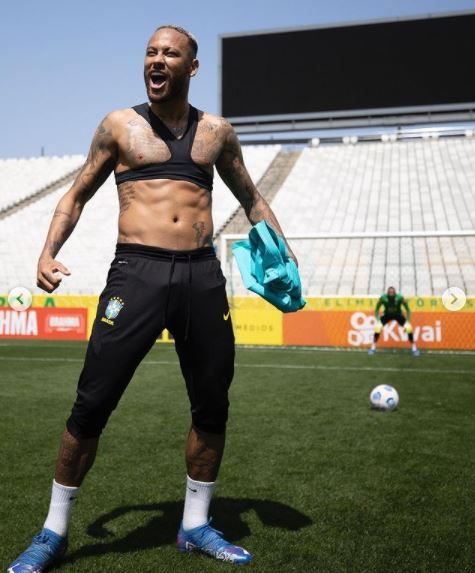 Neymar during Brazil training
According to Brazilian media, Neymar is already undergoing a special program to increase physical fitness based on a vegetarian and fat-free diet.
Neymar's laugh
Neymar gave a very disappointing performance in Brazil's victory in Chile (0-1), and it cost him to enter the match, as he was very poor, and the counterattacks of the Seleção showed his physical condition in terms of form.
And his coach had to defend him, as Tite said: "When the season starts, all footballers are affected by their technical condition, and Neymar is no exception. The extra kilograms in Neymar's body have a direct impact on his disorganized lifestyle.
The Brazilian press considers that the current version of Neymar, who played only 66 minutes with Paris Saint-Germain, does more harm than help, and that leaving him on the bench against Argentina in a difficult match would help the player regain his fitness quickly.