With colored threads, wood and nails, the architect Ola Mohamed, a girl in her thirties, was able to create wonderful paintings with drawings that won the admiration of many.
Ola Muhammad said in her interview with The Seventh Day: "I am from my childhood and I love drawing very much and I love the handmade job. I can start drawing from when I am 4 years old. From my love for drawing, I wanted to enter the College of Fine Arts or Applied Arts, and indeed I tested the abilities of both colleges and succeeded in them only." My group went for engineering, so I entered the Faculty of Engineering. I tried more than drawing, so I entered the Department of Architecture."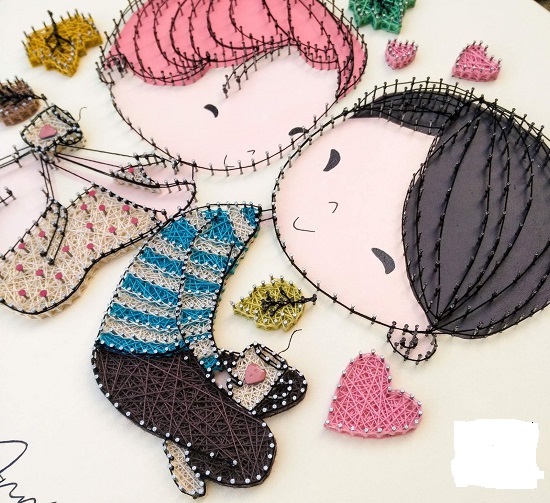 Pictures of paintings with nails
And she continued: "After graduation, I worked in my field in an engineering office and I am still working in it until now, but I can't forget. I always liked drawing with different needs. The idea came to me once, I was browsing the Internet looking for a reference, and a picture appeared drawn with nails, even facial features and details at that time, the topic caught my attention." I started drawing with buttons, I bought the tools and experimented with myself, I found myself in it and the result really liked me and my family and friends, who encouraged me to make paintings and sell them and keep my own project.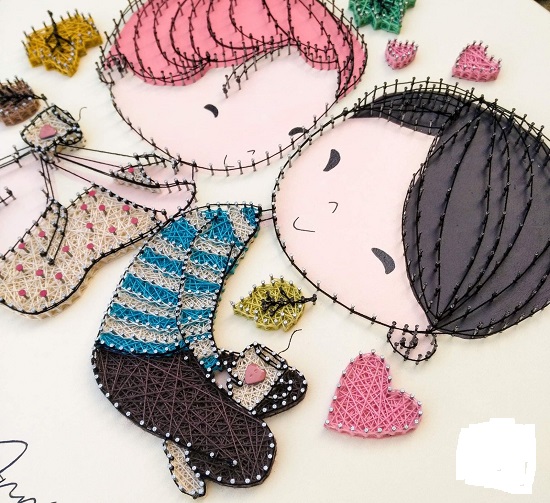 Pictures with nails
She added: At first I took the topic as a hobby and a need to do it in my spare time, until I actually made a page on social networking sites on Facebook and tried to open a field of livelihood for myself and work and display paintings online. There were a lot of people that were sold and there were many people who asked me for shapes and I design them, and right now my job requires Well, all this is in addition to my main job.
She explained: I am painting at home, making a special room for this topic only, and the tools I need: wood, nails, threads, paint, hammer, I struggle a little to get good materials because not everything is available and hours I travel to Cairo to get the materials that I do not have, of course design What I want to do is on a piece of paper and stick it on the board, hammering the nails on the borders of the drawing, and after I finish knocking on the paper, the threading phase begins, and the paintings take from a week to 10 days. The topic is neither easy nor simple, it takes time and effort, in paintings that took me 30 hours of work.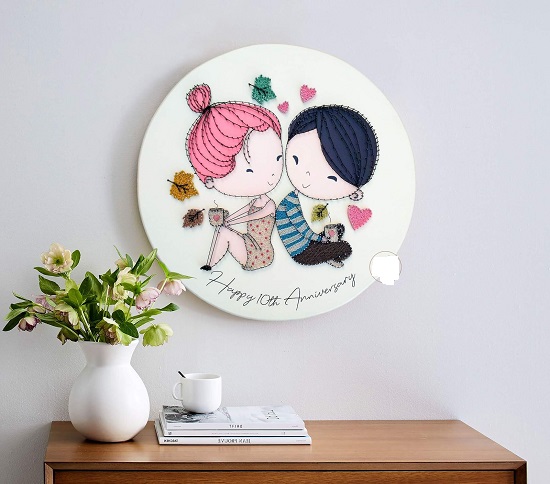 valentines pictures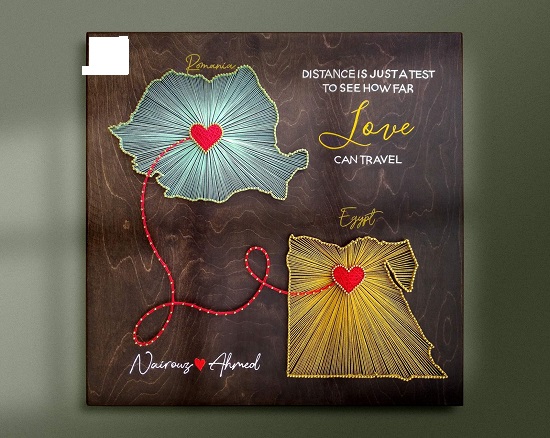 Paintings with threads and colored nails
About the source of support in her life, she says: "My family is the main source of support, and among others, I did not reach where I am, and I do not deny the role of my boss at work and my friends, but at the same time there were people who told me that this is a project. He pays money for something made with nails and threads, all the words I meant to hit the wall with, because there is no such thing as a sweet job, and the job of the beast of the job is all sweet or not.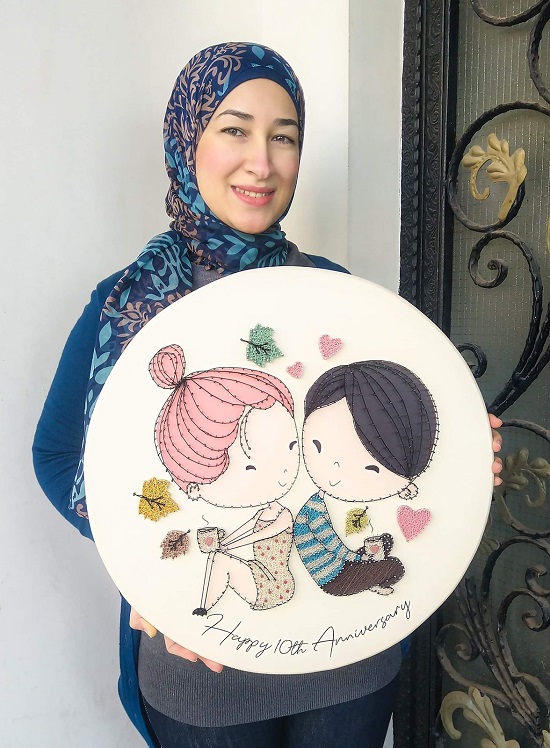 Ola and nails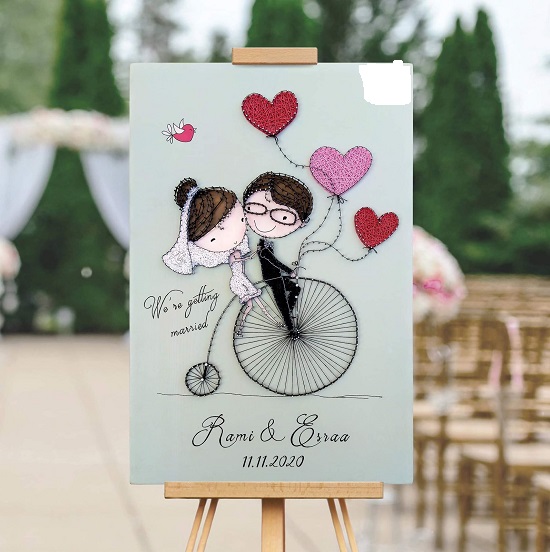 Pictures with threads and nails
About the difficulties, Ola said: "I was struggling to know information or a way to draw with nails and threads, and most of what I learned was from experience. Exactly a year ago, I worked the first workshop to teach the basics to make it easier for people and no one gets tired like me, and for about 3 months, thank God, I try to imitate anyone, I try to keep my own mark..
She ends her speech: I am still looking for myself, and I will explore them and learn new things every day, to the extent that I hope that I remain the person who is proud of being known and that my work reaches all the world. To have my own brand .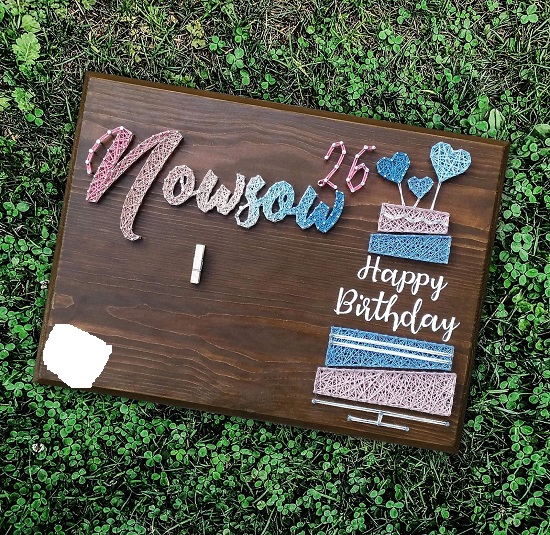 new paintings