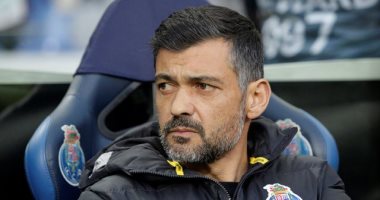 Porto coach Sergio Conceicao expressed his optimism to win tomorrow against Liverpool, in whose ranks Egyptian star Mohamed Salah plays, in the confrontation scheduled for tomorrow, Tuesday, in the second round of the group stage competitions of the European Champions League season 2021-2022.
"We are a historical club and we have a great history in the Champions League, but this is in the past, we lost the last three games against them, we want to be competitive at the level of Liverpool," Conceicao said in statements to the match's press conference.
He added, "It is up to us to attack Liverpool and reveal their weaknesses because they have weaknesses. Last season, we beat Chelsea 1-0 in the Champions League."
He continued, "Our responsibility is great, we always have to press to win and we will go into every game to achieve that, we are a great club, "Everyone expects us to win, this is a lot of pressure, blame the legends of Porto because they achieved everything and made us this place."
And he continued, "I always believe that our matches depend a lot on our work, it is possible to compete and win, I have no doubts about that, "Our fans give us an extra boost and strength and this is important, if our stadium is full it will be better."
The Liverpool team had a deserved victory over AC Milan 3-2 in the first round of the group stage of the Champions League.
The Liverpool team leads the standings of the second group in the European Champions League, with 3 points, and comes behind Porto with one point, then Atlético Madrid third with the same balance of points, and finally Milan Baden with a balance of points.