The official account of the British Royal Palace on the "Instagram" website revealed that the final touches were put to the Christmas tree, which is about 6 meters high, to decorate St. January 3, 2022.
The royal account indicated that the Christmas celebrations during the current year include a festive exhibition, which will display the costumes worn by the Queen Mother (and then Princess Elizabeth) and Princess Margaret when they performed the silent show in the castle between 1941 and 1944..
On the other hand, the newspaper "Mail on Sunday" revealed that Queen Elizabeth, British Crown Prince Charles and Prince William united in threatening to boycott the British Broadcasting Corporation, the BBC due to a documentary that alleges the existence of fierce media wars between members of the royal family..
She said the palace was angry at the BBC's refusal to allow him to watch "princes and the press" before it was broadcast on Facebook. BBC2 He says he will refuse to cooperate on future projects unless he is given the right to reply.
A senior royal source last night denounced the documentary as "chatter" and said the row over the show had left the 95-year-old "frustrated.""The film is presented by Amol Rajan – a republican loyalist who describes the monarchy as "ridiculous".
In a highly unusual move, the three oldest members of the royal family joined together to file a complaint with the company – and threatened to boycott it if the program continued as planned.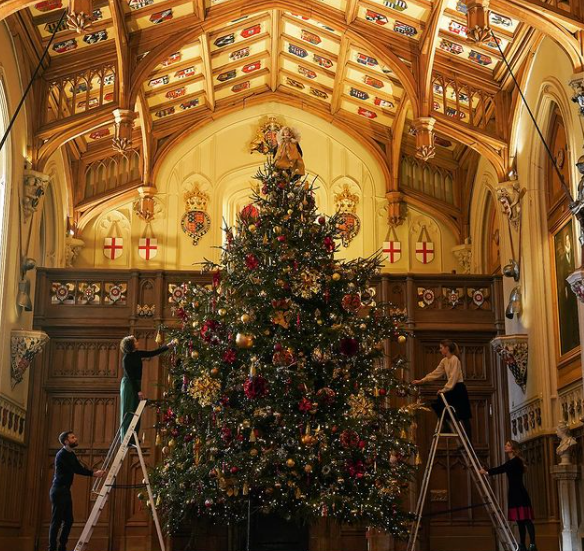 Christmas tree in the royal palace
British royal palace blog