Queen Elizabeth II celebrated the double christenings of two of her grandchildren with Princess Eugenie and Zara Tindall and their families in Windsor. She told courtiers she was ready to be there this weekend for the christening of her two granddaughters, Princess Eugenie, 31, and Zara Tindall, 40.
Details of the Queen's and Princesses' looks
Princess Eugenie attended with her husband Jack Brooksbank at All Saints Chapel in Windsor Great Park where they celebrated the christening of their child August Philip and the christening of Zara Tindall's son Lucas. A crisp white shirt, a blue jacket, and a plaid tie.
Zara Tindall, 40, chose to wear a black ensemble and pearl drop earrings while driving herself, while her husband, Mike, arrived in a separate car wearing a chic jacket.
Queen Elizabeth II wore a light green dress and a matching hat in the same color, when she went to attend the christening of her two granddaughters, a look that she had previously appeared in last October.
Several guests arrived in Prince Harry's former sweetheart, Cressida Bonas, who wore gold hoop earrings and a sparkling gold headband, and her husband Harry Wentworth Stanley..
According to British newspapers, the royal children were baptized in the holy water that Prince Charles picked up on his last trip to Jordan during the last period.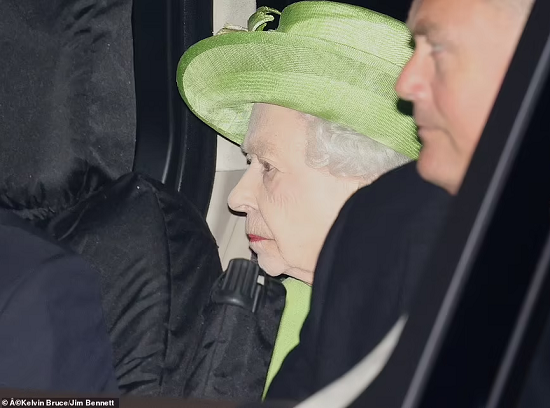 Queen Elizabeth II
Princess Eugenie and her husband Jack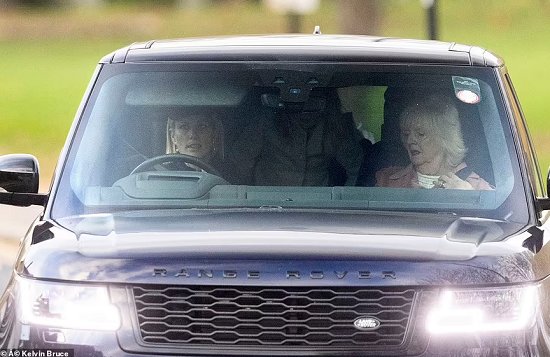 Zara Tindall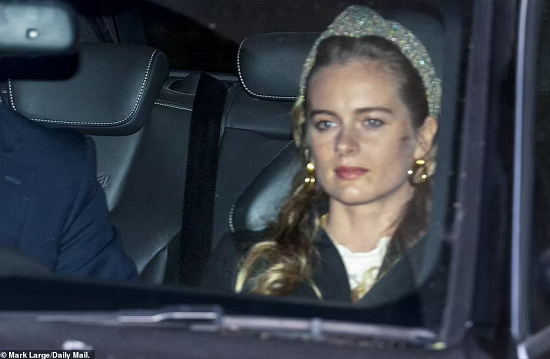 Prince Harry's ex-girlfriend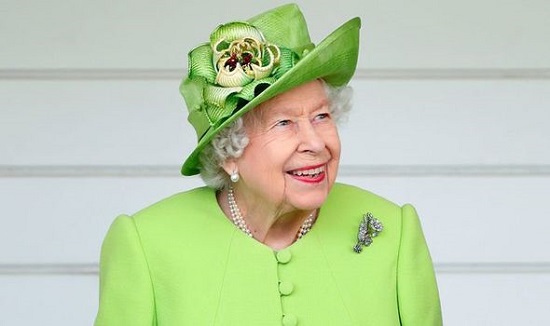 The Queen in a previous appearance with the same look