There are many common symptoms in pregnancy, the most famous of which is laziness and a constant feeling of nausea for some time, but in this case an American woman was exposed to rare pregnancy symptoms that made her vomit at a rate of eighty times a day, which later rose to 130 times.
Brianna Schroeder, 19, from Colorado, USA, suffered for several months of excessive nausea and fatigue after being diagnosed with hyperemesis gravidarum in the early stages of her pregnancy.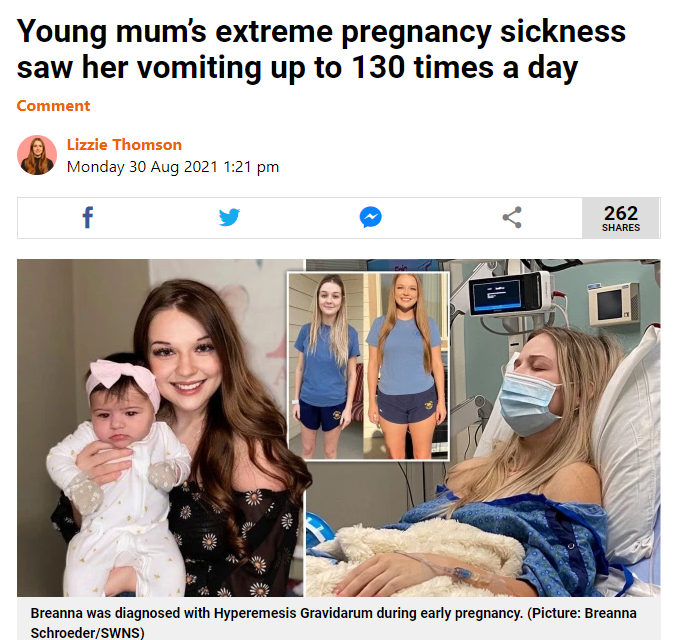 Theme from Metro Newspaper
According to the newspaper, "Metro", Brianna Schroeder went to the hospital in an emergency condition after she felt severe stomach pains that made her vomit excessively, and after conducting a variety of tests, it was found that the young woman was pregnant in her first month.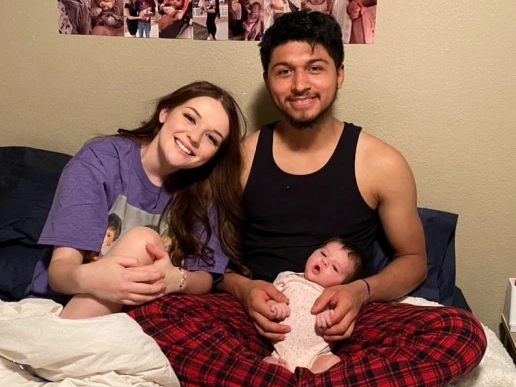 girl after childbirth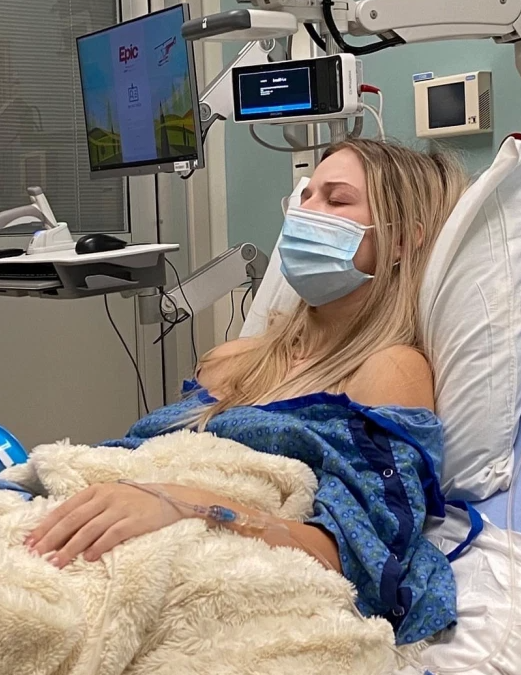 girl during pregnancy
Brianna Schroeder, of Colorado, experienced these symptoms through 39 weeks of excessive nausea and sickness, and after being diagnosed with hyperemesis in the early stages of her pregnancy, she went to the hospital with severe stomach pain, which made her vomit.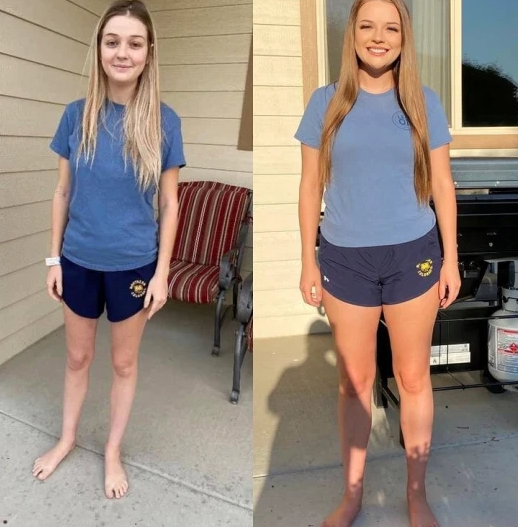 Weight difference during pregnancy
Medics thought the young mother was initially suffering from morning sickness, but by the seventh week, Brenna was vomiting about 80 times a day, and that number rose to 130 during the worst of her pregnancy, and she spent most of these days sitting by the toilet, unable to move or eater.
She said, "I couldn't understand what was happening to my body. Some days I vomited up to 130 times, at this point I was vomiting yellow fluid mixed with blood, and the constant vomiting affected my body so negatively that it permanently damaged the lining of my stomach, causing it to rupture. esophagus.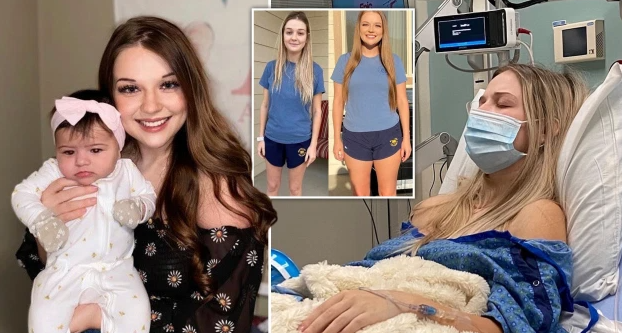 The suffering of the girl during her pregnancy
And she continued, "All I could eat was one cake every three days, and in the end I had to receive fluid injections to provide my body with the necessary nourishment."
Doctors prescribed many different medicines to relieve the girl's symptoms, until the number of medicines at one stage reached 15 different medicines. Near the end of her pregnancy, Brianna lost 36 percent of her body weight and was so dehydrated and malnourished that she entered the early stages of multiple organ failure.
Brianna eventually gave birth to a healthy baby girl, and soon after birth her symptoms began to improve, until she made a full recovery after five months.