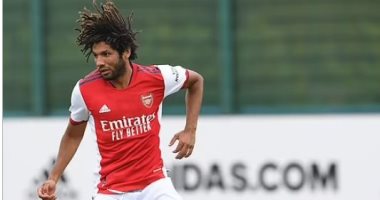 Turkish press reports revealed the reason for the failure of our Egyptian star, Mohamed Elneny, Arsenal midfielder, to the Turkish club Besiktas or Galatasaray, as the main reason was the Egyptian star's great demands for the salary.
With the transfer deadline approaching, Elneny has been linked with a return to Besiktas after a loan period with the Turkish giants during the 2019/20 season, and with the Turkish transfer window open until September 8, there is still a chance to complete the transfer, but it appears that the salary requested by the 29-year-old A year would stop any potential deal.
And the Turkish newspaper, Milliyet, claimed that Besiktas was not the only club interested in including Elneny, as Galatasaray club obtained permission from Arsenal to negotiate with the midfielder, while the Gunners are keen to sell Al-Masry.
The report claimed that Elneny requested a four-year deal worth £13m, an exorbitant figure for all Turkish clubs interested in him. As a result, Galatasaray club president Burak Elmas objected to Elneny's deal and decided to focus on other alternatives.
Elneny is scheduled to stay with the Gunners until at least January, when Arsenal sporting director Edu and coach Mikel Arteta are looking to sell the midfielder.
The chances of Elneny participating with Arsenal in strong matches decreased, with Sambi Lokonga ahead of Elneny, Granit Xhaka and Thomas Partey as well.
Injury could complicate El-Nini's chances of participating in matches, as he will miss Egypt's match against Gabon in the second round of World Cup qualifiers after suffering a muscle injury.