The sports newspapers issued this morning in Europe were interested in many important events, foremost of which is the victory of the professional Liverpool within its Egyptian international ranks, Mohamed Salah, over Milan in the first round of the Champions League group stage, and Real Madrid's deadly victory over Inter Milan by Rodrigo Goss.
Jordan Henderson and Mohamed Salah topped the covers of England newspapers, after leading the Reds to beat AC Milan 3-2 in the first round of Group B in the Champions League.
The newspaper "Daily Star" wrote, "Wonderful Henderson, Jordan leads the team to victory after the Liverpool men survived a loss against Milan."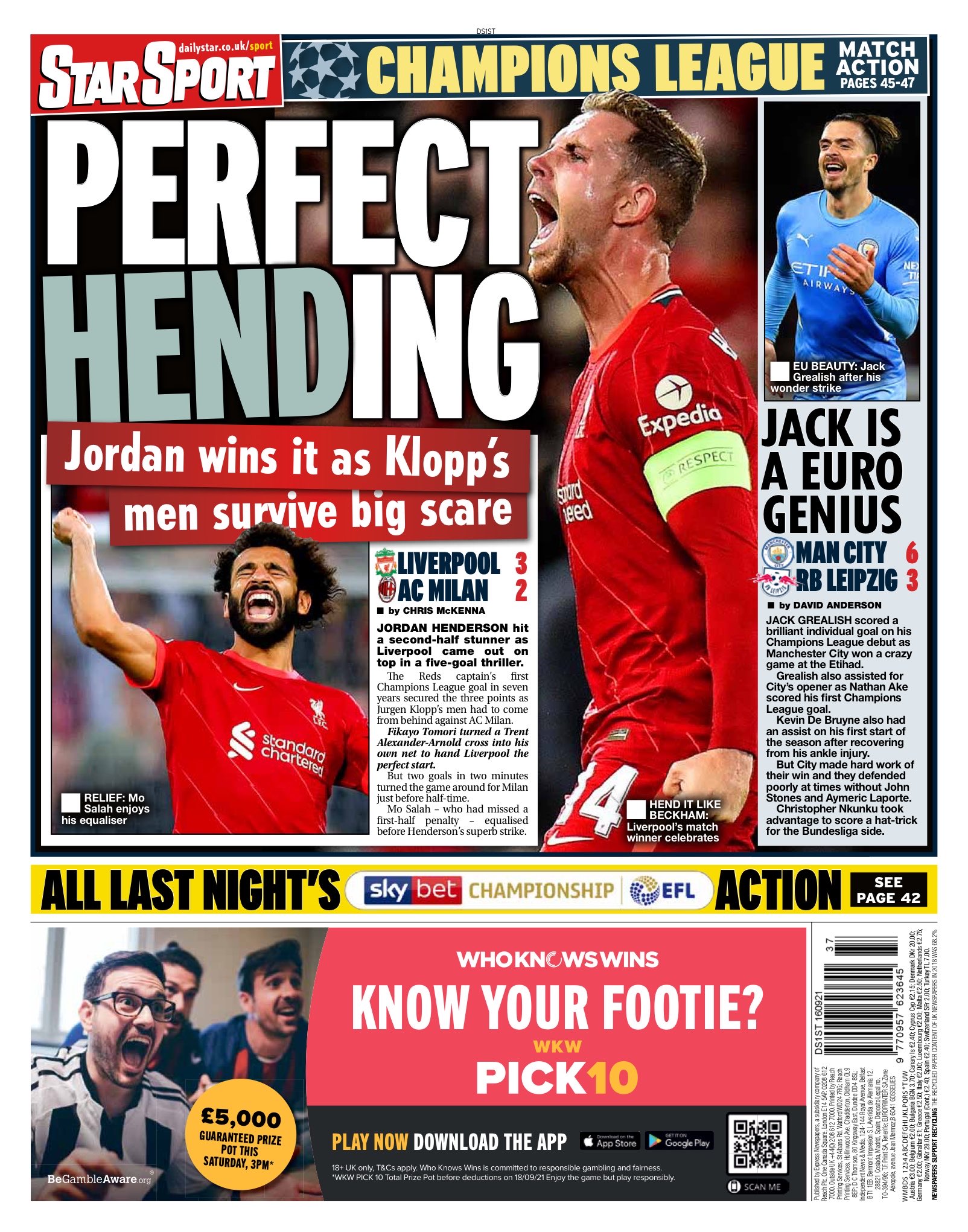 Daily Star
The newspaper "Daily Telegraph" commented, "The joy of the Reds, Henderson crowns the return of Liverpool with a victory."
Daily Telegraph
While the newspaper "Daily Mail", "Man of the return! Jordan's wonderful goal reaps a victory for Liverpool against Milan."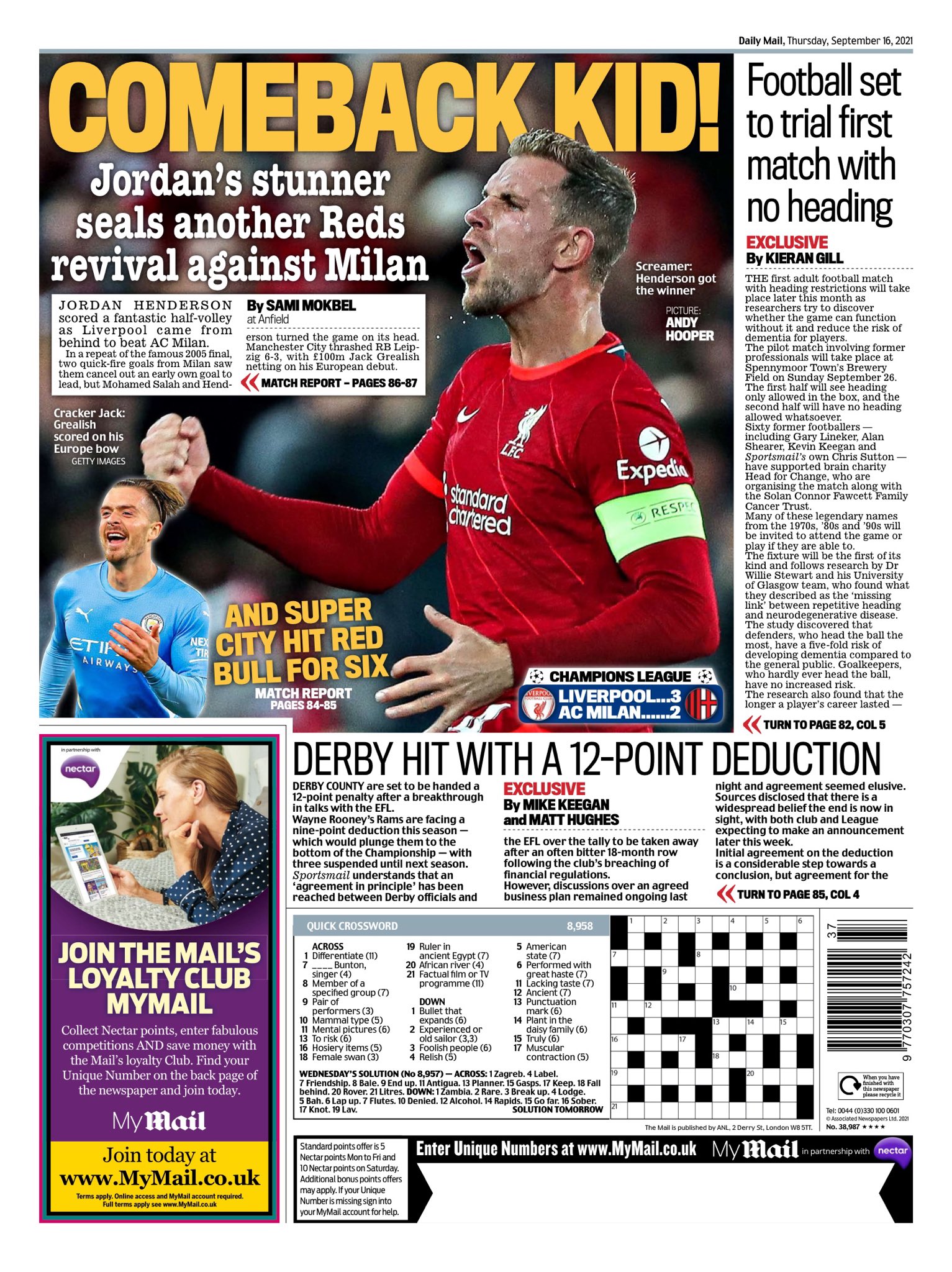 Daily Mail
And she added about Manchester City's hexagonal against Leipzig, "The superstar City wins by 6 goals against Leipzig."
And the Spanish newspapers celebrated, Real Madrid's victory over Inter Milan, with a clean goal, at the deadly time, the beginning of the Champions League campaign.
The newspaper "AS" wrote, "Golden seat, Rodrigo's goal with the help of Camavinga in the 89th minute gives a long-term victory for Real Madrid, Courtois a wall in front of Inter."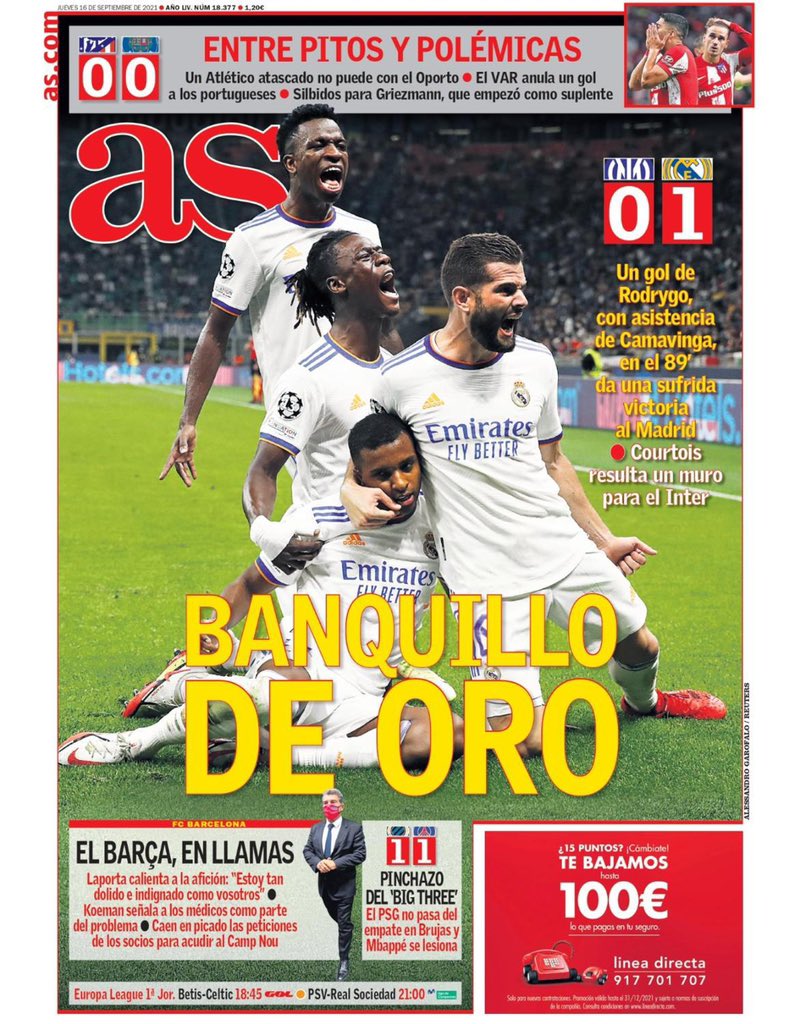 ace
The newspaper "Marca" reported, "What a great youth, Rodrygo crowns his climax in the 89th minute with a wonderful move between Valverde and Camavinga, Courtois supports Real Madrid against Inter from more to less, Ancelotti did not give Hazard a single minute."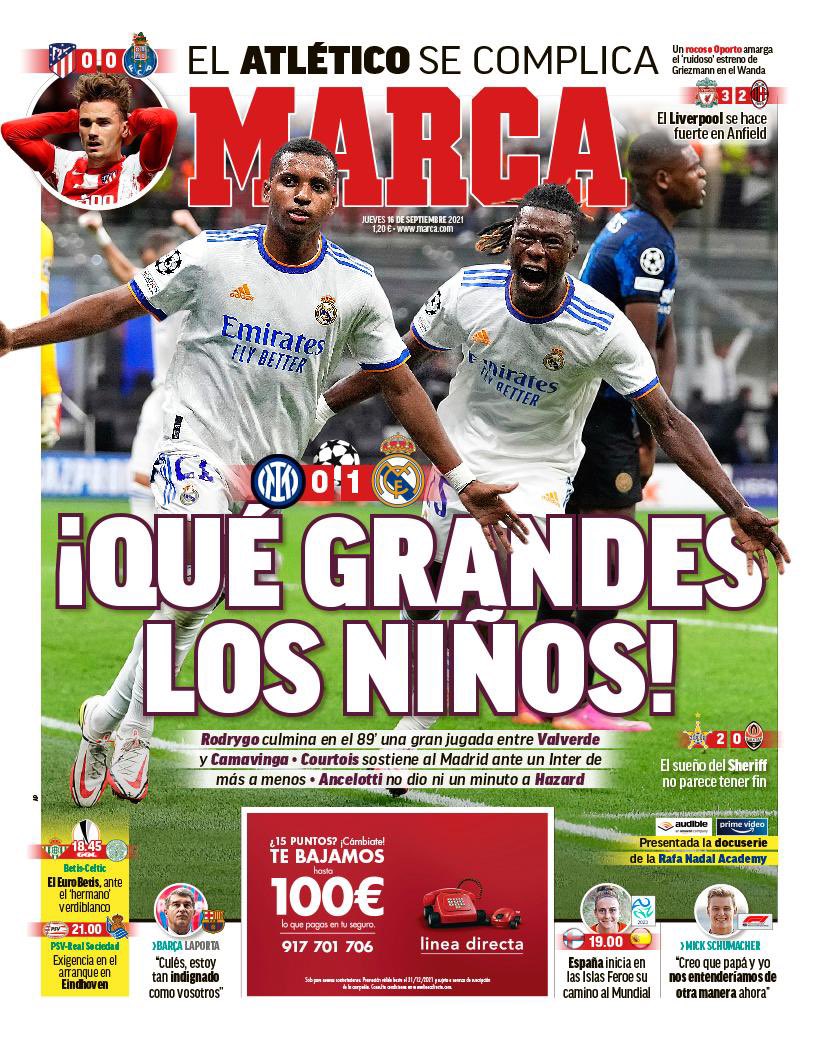 mark
The Italian newspapers dealt with the fall of Milan against Liverpool and Inter against Real Madrid in the opening of the Champions League campaign.
The newspaper "Corriere dello Sport" published the headline "Inter and Milan, a farce", "Inter falls at the hands of Ancelotti, Milan advances at Anfield, then Liverpool returns and wins 3-2".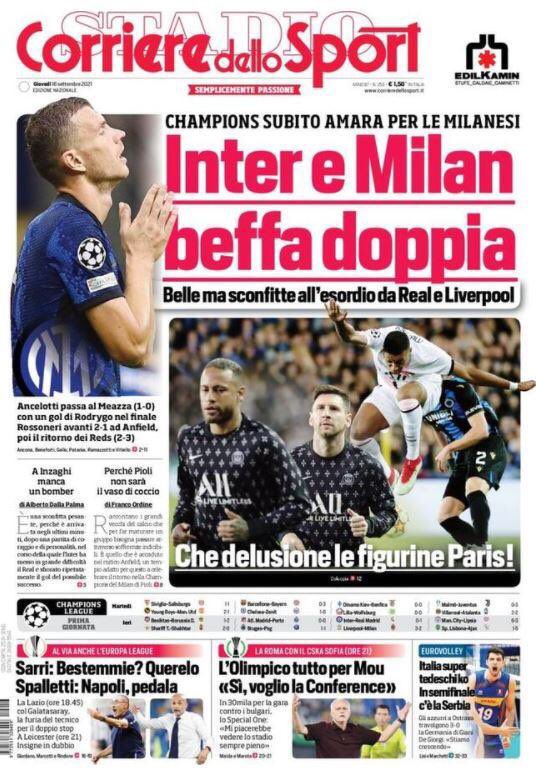 Corriere dello Sport
And the newspaper "La Gazzetta dello Sport" issues the headline, "This hurts, the Champions League: a bitter start for Inzaghi and Pioli, Courtois saves everything: in the end Real Madrid is the winner."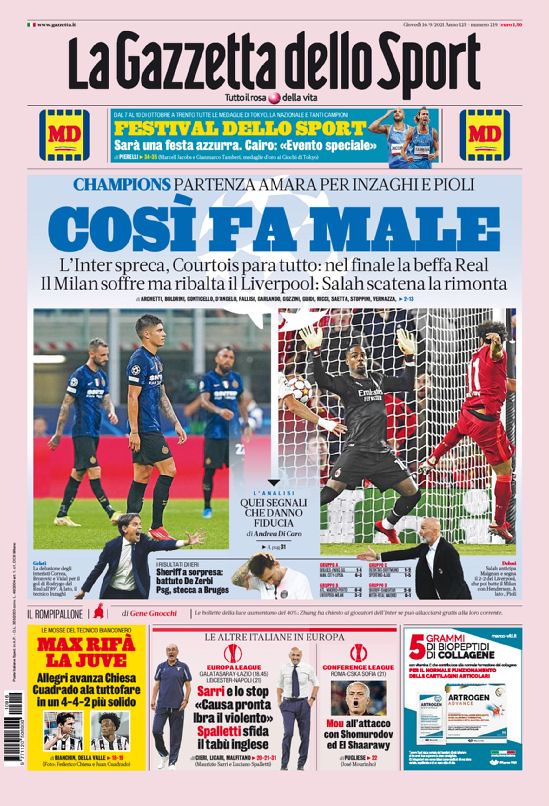 La Gazzetta