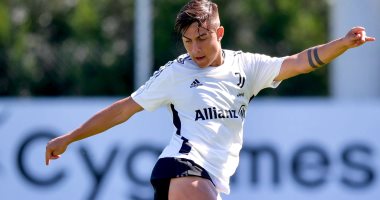 Press reports revealed, today, Friday, that the Italian club Juventus' negotiations with the Argentine star Paulo Dybala faltered, in order to renew his contract with the old lady's club, as his current contract expires in the summer of 2022, which he is entitled to leave for free next January.
The Italian website, Calciomercato, reported that negotiations between Juventus and Dybala in order to reach an agreement to renew the contract had reached a dead end.
The site indicated that the two parties failed to reach a meeting point on the issue of salary, as the player, who is currently with the Argentina national team, wants to get a higher salary than what Juve offered.
The issue of renewing the contract with Dybala is an important matter for the Juventus administration at the present time, especially after the departure of Portuguese star Cristiano Ronaldo to Manchester United.
And it was reported that Juventus offered Dybala to renew a salary of 7 million euros annually, in addition to two million euros in bonuses, while the player would like to receive a salary of 10 million euros annually..
And the reports continued, that Argentine Paulo Dybala wants a contract until June 2026, while the current Juventus offer is until June 2025..
Dybala participated in the first two matches of Juventus this season in the Italian league, with 180 minutes of play, and he managed to score one goal and made the same..
Juventus is preparing for an important match after the international break against Napoli, in the third round of the Italian League.