Romeo Beckham, the second son of former England captain David Beckham, appeared for the first time in a professional football match during his participation with the third-tier American team Fort Lauderdale against Tormenta.
Romeo published a set of photos from the match stadium through his account on the "Instagram" website, and commented, "I had the opportunity to appear for the first time in a professional tonight, full focus on the next match."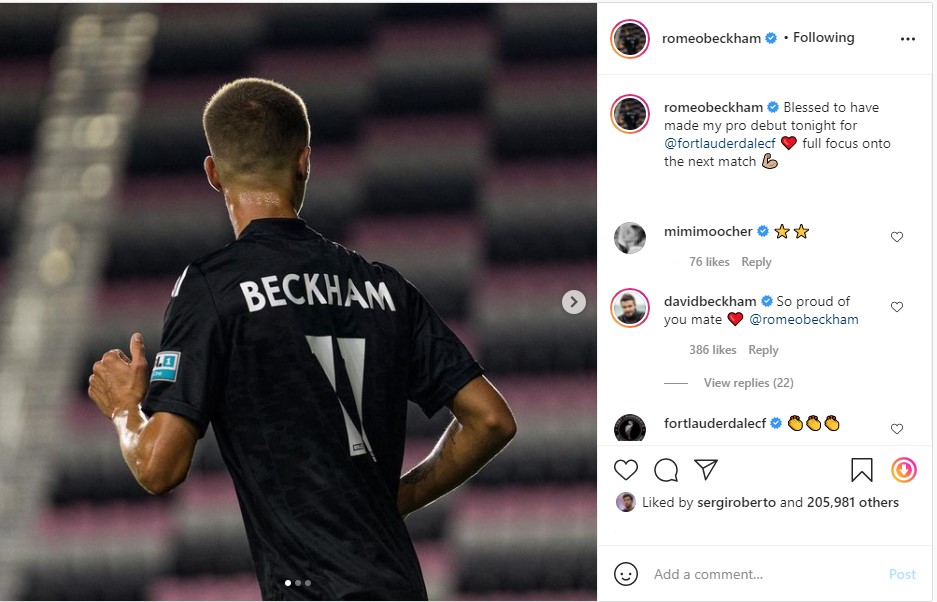 Romeo Beckham's blog
The 19-year-old joined the reserve team from Inter Miami, the Major League Soccer team founded and owned by his father David Beckham, earlier this month, and Romeo Beckham's first game for his team came in a 2-2 draw at home.
Romeo Beckham, son of David Beckham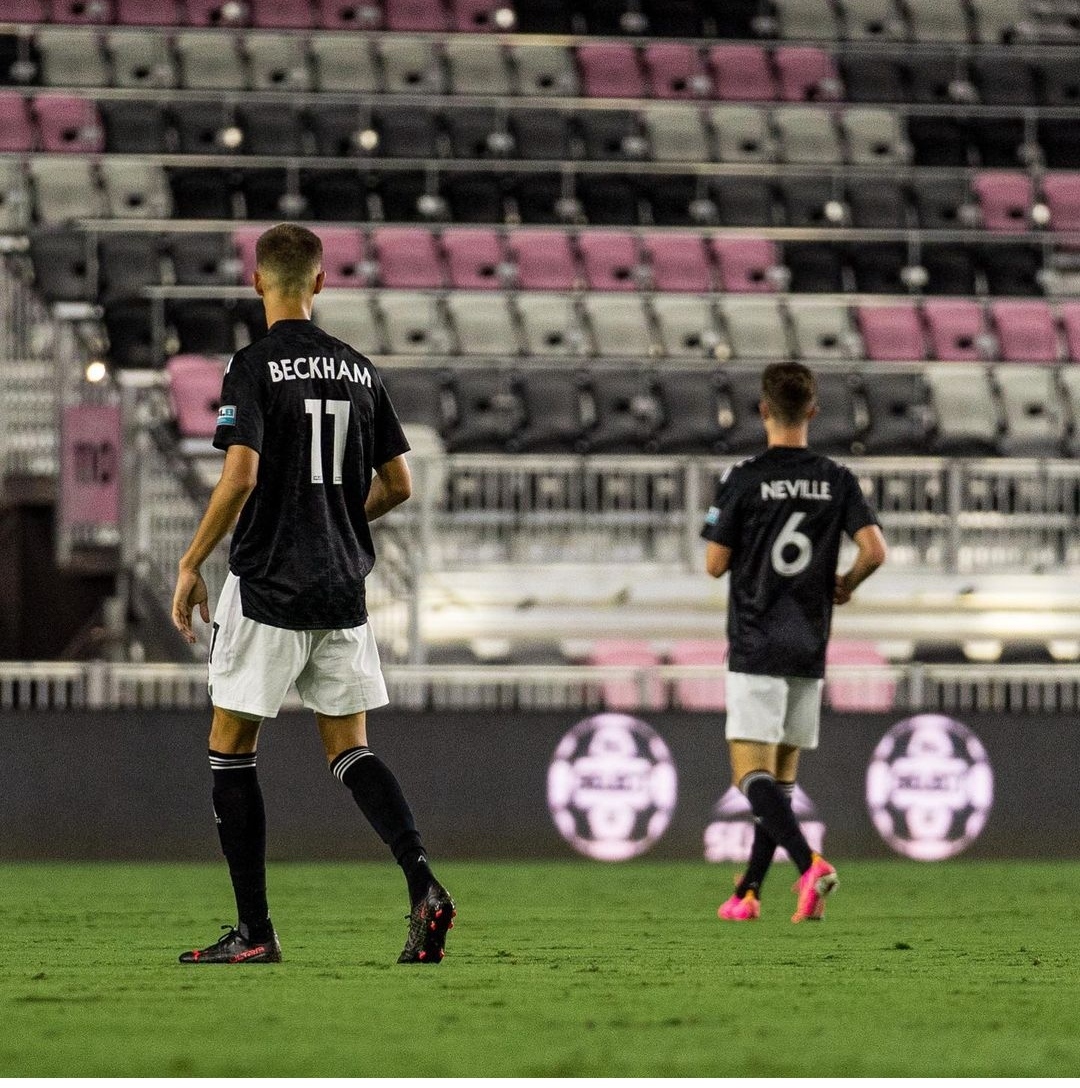 Romeo Beckham
And Beckham Junior started playing on the right wing, just as his father used to do with Manchester United and the England national team, before he was knocked out in the 79th minute without scoring goals in his name, and despite that, the young player made touches that highlighted his brilliance, as he linked well with Harvey Neville. – The son of the former United star and current coach of Miami Phil – who started with Fort Lauderdale in the midfield position.
The sons of Beckham and Neville cooperated well in the 57th minute of the match, as Romeo put a cross pass, to head his teammate into the opposing team's goal, according to the British newspaper, "Daily Mail".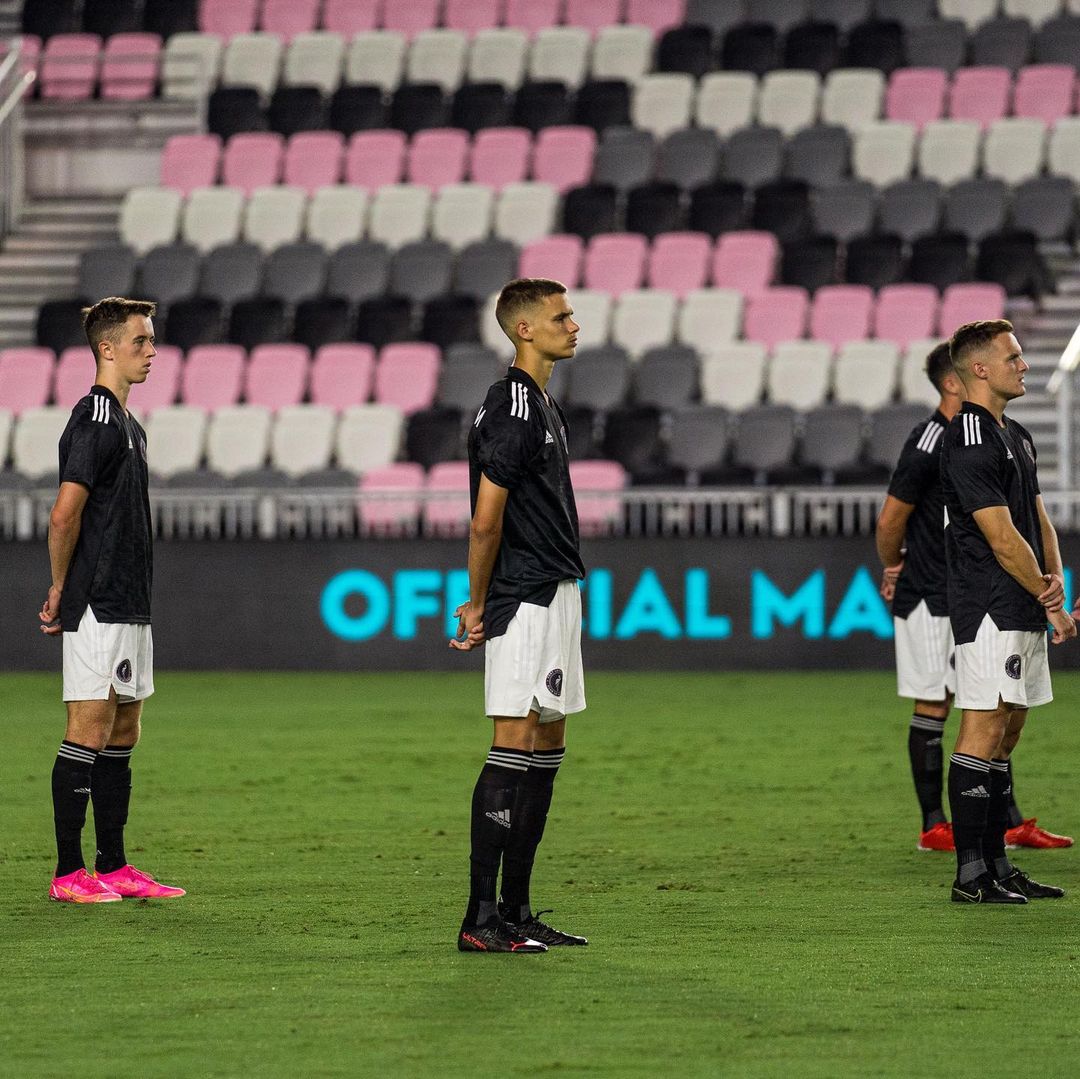 Romeo Beckham and his teammates in Fort Lauderdale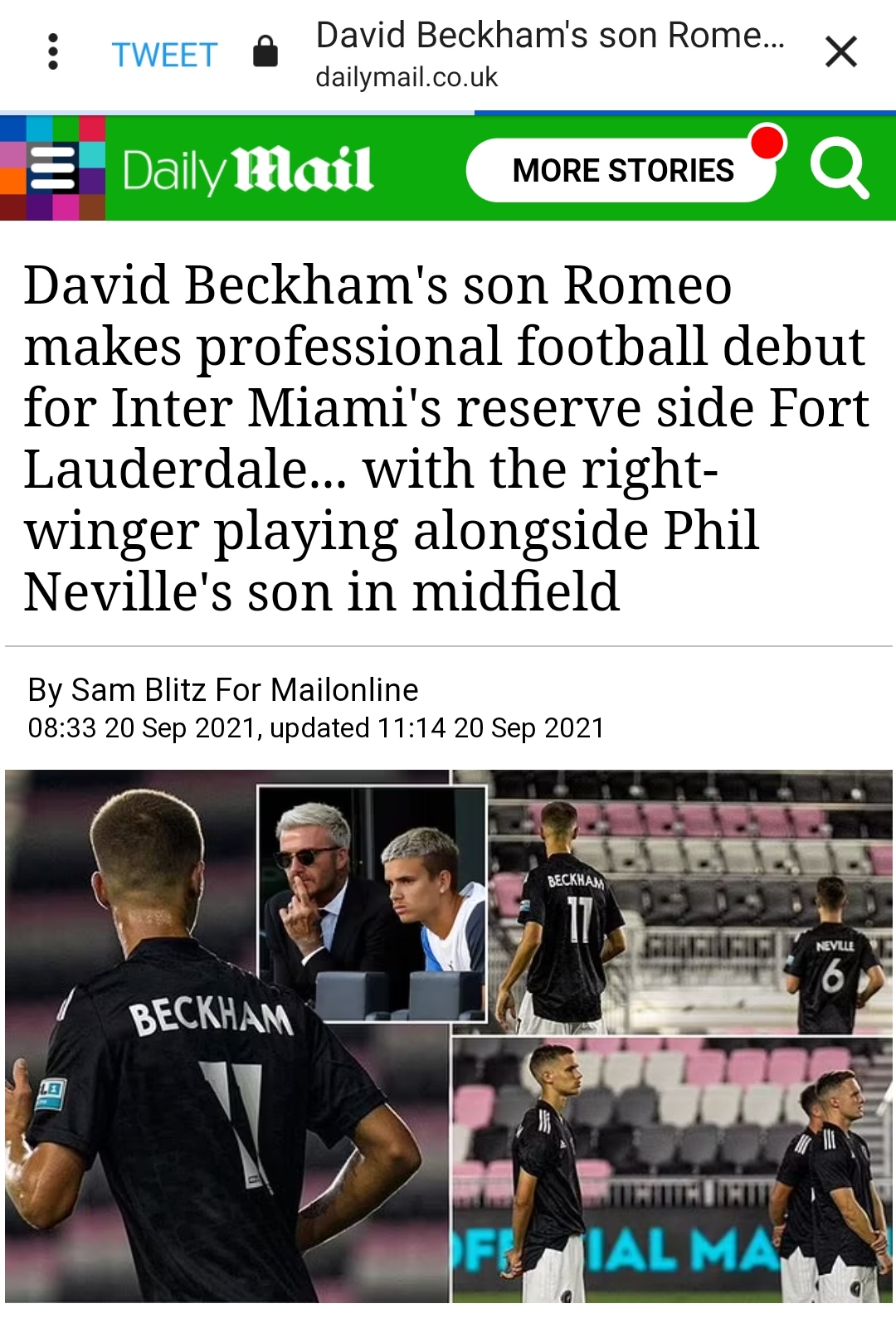 Daily Mail news
The Fort Lauderdale team advanced with two goals in the first half, through Mitchell Curry and George Acosta, and between the two goals, the guest team had tied with the goal of Azad Liadi, in the first half, until Marco Michilito scored the equalizer late in the second half after Romeo exited from stadium.
The match was Romeo's first game in professional football after he had been involved in the game since his early teens. Romeo, who is on Arsenal's records alongside his brothers Brooklyn and Cruz, left the North London Academy in 2015 as his father revealed that his son had separate interests other than football foot, according to the British Daily Mail.
Romeo Beckham began training with his father's team, Inter Miami, earlier this year, before signing professional terms with reserve team Fort Lauderdale.