National parks and gardens in the United States have devised a new way to reduce fatal accidents and reduce overcrowding in parks, especially parks. Rches National park (Arches National Park) It is the national park in Utah, where the parks posted wooden signs identifying specific locations to help selfie lovers choose the appropriate places away from exposing themselves to danger.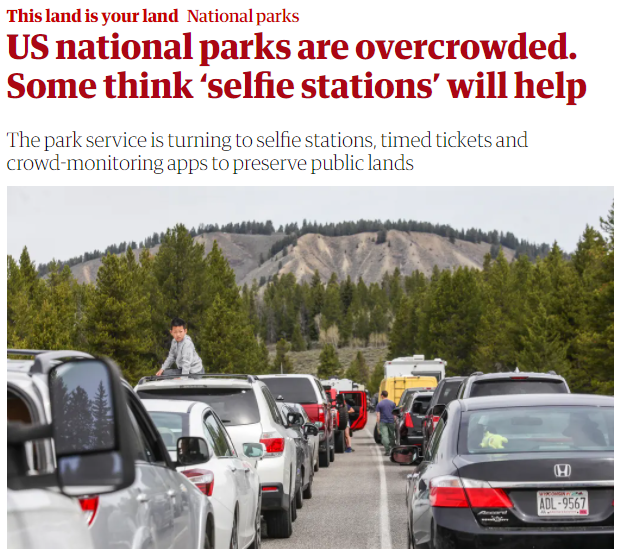 The news from the Guardian
amusement park forced Rches National park It closed its gate more than 120 times this summer alone because parking lots were full, creating a safety hazard for emergency vehicles. It was reported by the British newspaper "The Guardian".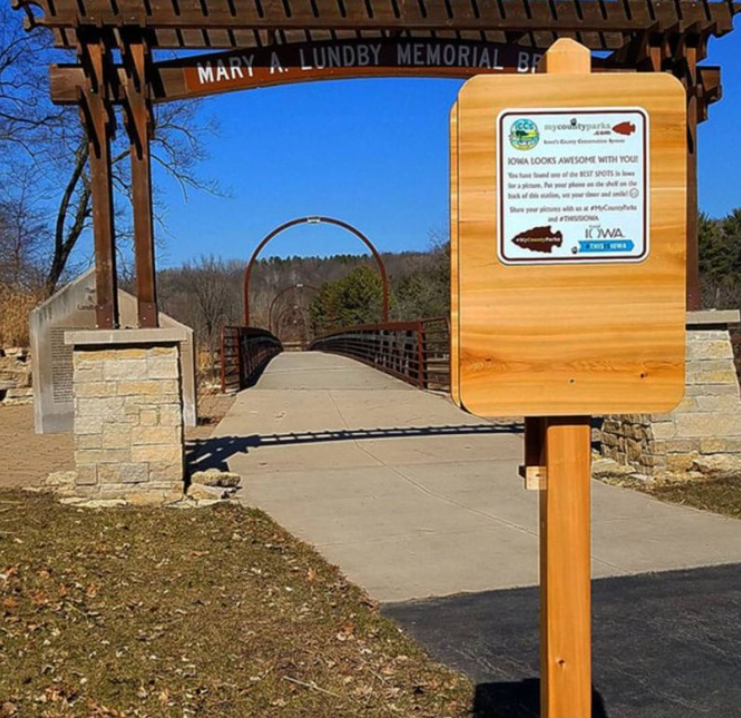 Photography locations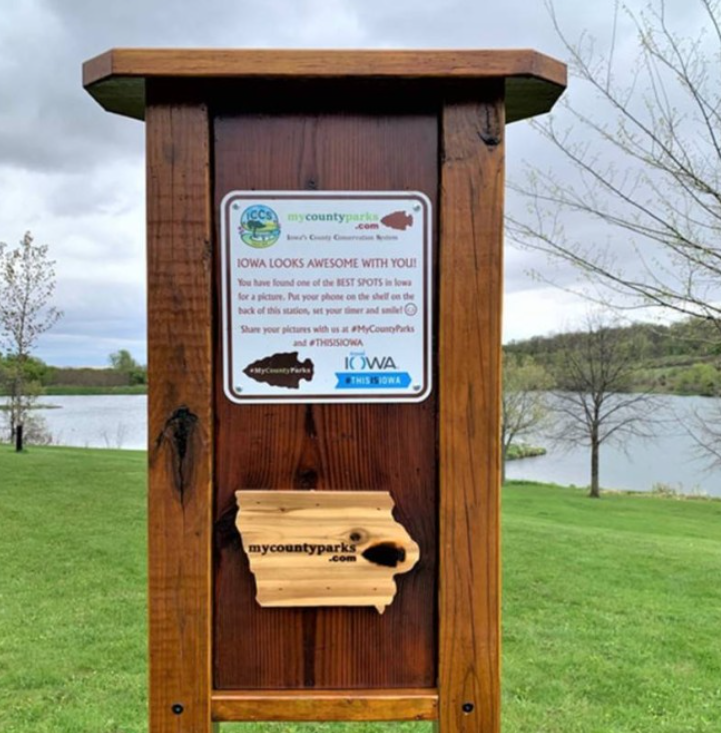 Pictures of selfie stations from different parks
And park officials thought about identifying specific places to take the memorial photo and to reduce dangerous crowding incidents, and they called it the "selfie stations" project, which is based on distributing cheap and easy-to-install wooden signs that help enhance public safety and direct visitors to specific sites to stand and take great pictures with a background of natural views.
Tom Hazelton, who leads the Iowa County System, has installed more than 100 selfie stations in his state, and Hazelton says these are nice, sturdy cedar signs that don't require much maintenance and cost less than $90.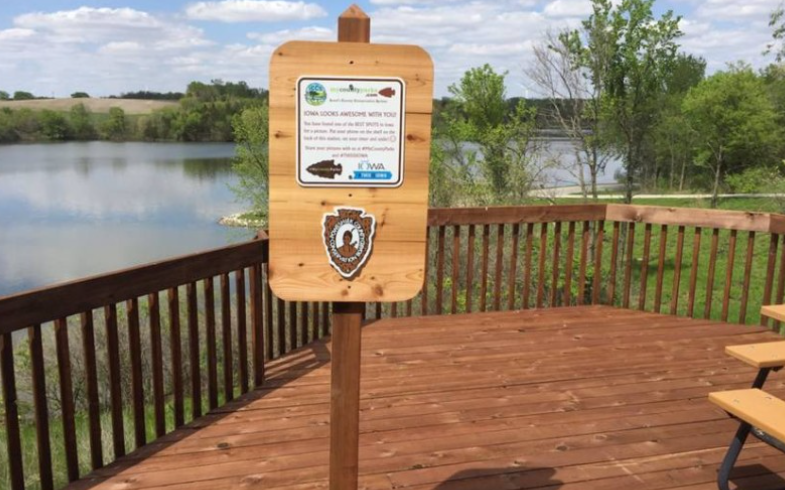 Selfie Station Banners
He added that the signs, which also spread in Wisconsin and Minnesota, provide a convenient place to install a phone or camera while taking pictures, and carry important and historical information about the site.
Another tactic to reduce pressure on parks is to reduce the number of visitors they are allowed to enter in the first place. National Park Service On a total of 423 protected places that include national beaches, national lake beaches, and national monuments, among others.
And require famous places such as summit Haleakala in a Maui or Muir Woods In California, time-limited entry positions.