A new study from the University of Texas Health Science Center revealed new benefits of eating spinach, after researchers found its ability to prevent infection. colon cancerIt is the fourth most common type of cancer and the second cause of cancer-related death, according to Medical Express.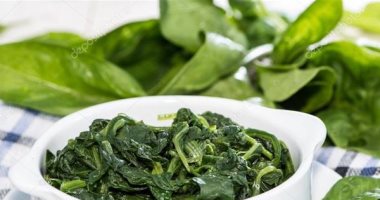 The researchers explained that eating green vegetables and fiber reduces the risk of colon cancer by up to 50%, as there is a relationship between spinach, bowel health and the prevention of colon cancer.
The researchers confirmed that spinach may help prevent cancer in these patients by delaying the need for colon resection and long-term drug therapy, as spinach was used for 26 days, in an experiment conducted on an animal model with the same disease, and the researchers observed significant anti-tumor activity in colon and small intestine.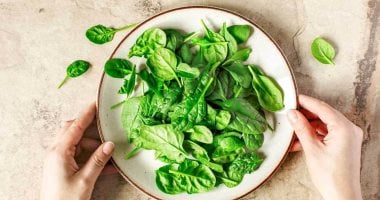 The researchers found that tumor suppression by spinach involved increased diversity in the gut microbiome (the beneficial microbes), and they also found that fatty acids associated with regulating inflammation were raised to a beneficial level after a spinach-rich diet.
The researchers pointed out that the genetic forms of colon cancer represent only about 10 to 15 percent of cases, the majority of colon cancers are sporadic, which means that they are not driven by a genetic predisposition inherited through the family, where exposure to carcinogens through the diet can lead to polyps. Polyps in the colon and lower GI tract later in life can develop into cancer, which is why the American Cancer Society recommends beginning colon cancer screening at age 45.