A study conducted by the Clalit Research Institute and Harvard University revealed that adolescents who received two doses of the Pfizer vaccine had a much lower risk of contracting corona, with a 90% lower risk of infection, according to a report by Bloomberg.
"The data make a strong case for choosing vaccination, especially in countries where the virus is currently circulating," said Ran Paleiser, senior author of the study and chief innovation officer at Clalit Healthcare.

Corona vaccine
He added: "This data provides much-needed factual evidence to help parents make informed decisions about vaccinating their teenage children..
The research, which evaluated the effectiveness of the vaccine against the delta variant, examined 94,354 vaccinated adolescents between the ages of 12 and 18 and compared them to a control group of unvaccinated adolescents with matched personal, clinical, and demographic characteristics. Seven to 21 days after the second dose.
A smaller trial of 2,260 adolescents between the ages of 12 and 15 conducted by Pfizer in the United States found that the vaccine was 100 percent effective against symptoms..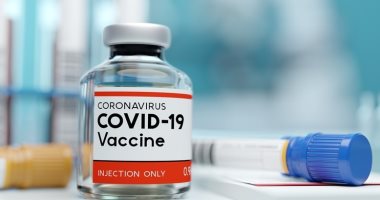 The British newspaper, "Daily Mail", revealed that the US Food and Drug Administration will allow this week to fully vaccinated Americans to receive booster doses different from the vaccine they initially received..
And the newspaper said, this comes after the National Institutes of Health presented data last week showing that recipients of the Johnson vaccine had higher levels of antibodies, as the Johnson booster raised J&J Antibody levels quadrupled over the course of two weeks while booster lift Pfizer Levels 45 times, Moderna booster levels up 76 times.