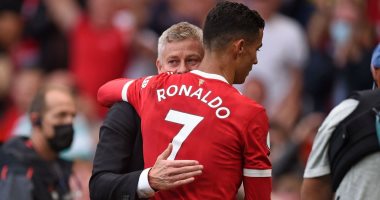 Press reports revealed that Manchester United technical director Ole Gunnar Solskjaer was angry with the club's management in recent days, with the registration closed in the summer transfers.
The Norwegian had expressed his desire to include West Ham player Declan Rice, and he will watch the England international closely when his team meets the Hammers in the Premier League match next Sunday.
The English newspaper, The Independent, said that despite the Red Devils signing Raphael Varane from Real Madrid, and on deadline day, Cristiano Ronaldo's brilliant return from Juventus was completed and Tom Heaton included free of charge from Aston Villa to offer competition to the likes of David de Gea and Dean Henderson. In the goalkeeper position, as Jadon Sancho arrived from Borussia Dortmund, four years after Jose Mourinho tried to bring him to Old Trafford, Solskjaer was not entirely happy, due to the club's failure to sign a defensive midfielder.
The newspaper reported that the manager is not happy with the names that have been submitted and it will require opening Manchester United's coffers to meet the demands of West Ham, who have asked for nearly £100m to sell Declan Rice.
The newspaper reported that Solskjaer had spoken with his club officials about the budget available to him before he finally signed Ronaldo, and Manchester United are seeking to include Declan Rice or Judd Bellingham next summer to strengthen the midfield.