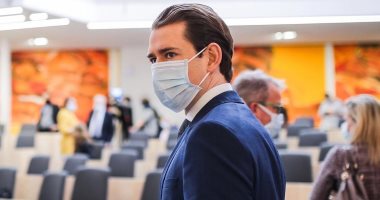 The Austrian Foreign Ministry received on Monday a notification from the Swiss government to remove all Austrian federal states from the list of dangerous places to travel to, starting tomorrow (Saturday).
Sources in the Austrian Foreign Ministry said on Friday that Switzerland – before the new decision – was placing the states of Upper Austria, Salzburg, Carinthia and Styria on the Swiss Confederation's list of risks related to travel and tourism.
The sources added that Switzerland will allow entry from all parts of Austria from tomorrow, Saturday, without committing to quarantine. Noting the possibility of ending the quarantine early, with a corona test, starting from the fifth day of quarantine.
It is noteworthy that Switzerland regularly updates its list of countries at risk based on infection rate within 14 days.
It is noteworthy that the 14-day incidence rate is currently 665 cases per 100,000 people in Switzerland, while it is 472 in Austria.