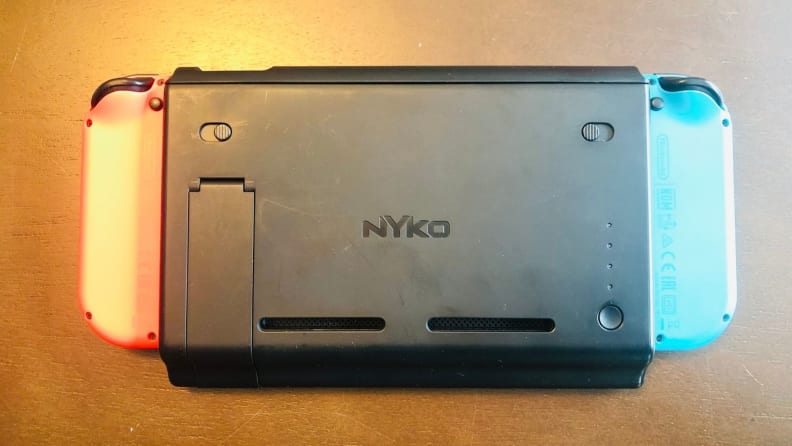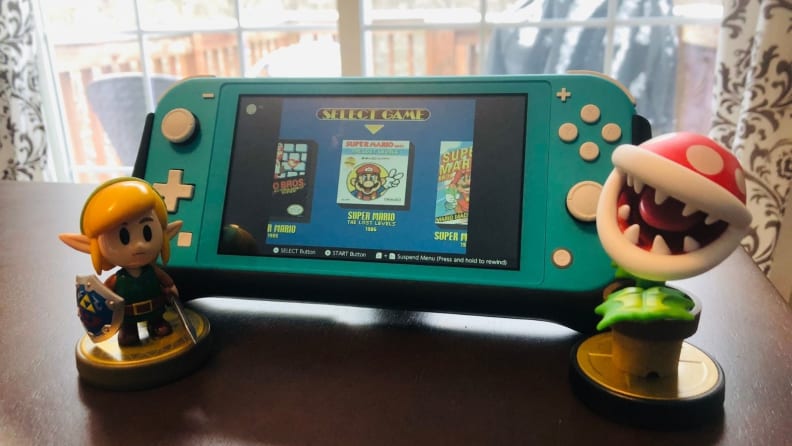 How We Tested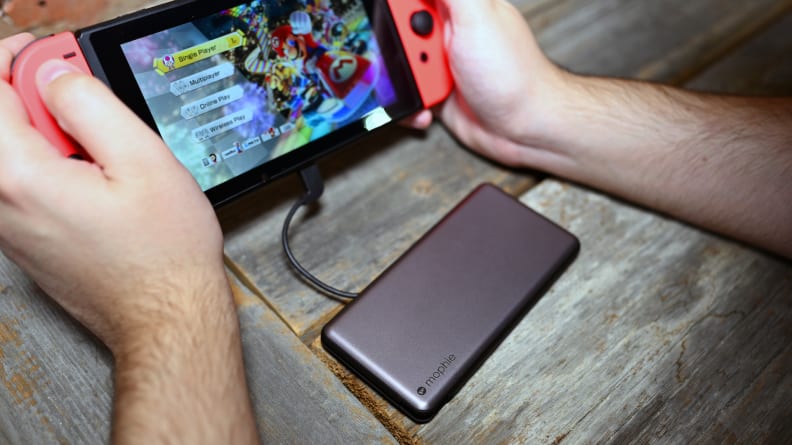 The Testers
Hi, I'm Ashley Barry-Biancuzzo. I'm an editor for our Best Right Now buying guides. My Nintendo Switch is my most cherished possession. Whether I'm brazenly traipsing about Hyrule Castle in Legends of Zelda: Breath of the Wild or making cute friends in Animal Crossing: New Horizons, I spend a great deal of time with my portable gaming console.
Seamus Bellamy wrote the original version of this guide. Some of the writing from his earlier work has been included in this update.
The Tests
There are scores of external battery packs out there. Not all of them are a great match for the Nintendo Switch. While researching which batteries we should call in for testing, we considered the following:
Taking both price and battery capacity into consideration.

Using Fakespot to verify Amazon reviews.

If the battery came with the same power output rating as the Nintendo Switch's 18 Watt power adapter.

Whether or not the external battery pack's capacity was high enough to fully recharge a Nintendo Switch at least once.
This still leaves a lot of batteries out there. When looking for hardware, we also looked at:
Favorites from trusted editorial sources.
What testing revealed in our Best Portable Battery Pack buying guide.
Whether any of the batteries/cases are marketed as being specifically designed for the Nintendo Switch or the Switch Lite.
Before testing each external battery and battery case, we drained it completely by recharging smartphones, gaming consoles, tablets—whatever we had on hand that needed a little juice. Next, we recharged each external battery pack with the Nintendo Switch wall charger, paying attention to how long it took to reach a full charge. Once recharged, we made note of the mAh capacity and wattage output, which can be found on the back of a power bank or on the inside of a battery case.
Next, we turned our attention to the Nintendo Switch. It was terrible but, in the name of science, we forced ourselves to play hours upon hours of our favorite video games (thank you for your sympathy) in order to repeatedly drain the console's internal battery. As we recharged the Switch, using the power banks and battery cases, we looked for the following:
Whether the battery allowed us to charge the Switch and play simultaneously.
How many times we could recharge the Switch before the external battery itself needed to be recharged.
We then repeated these tests, where applicable, using a Nintendo Switch Lite.
In addition to these objective tests, we also paid attention to how well each battery and case was designed, whether or not it appeared capable of standing up to bumps or being dropped and what other functionality, aside from the ability to recharge a Nintendo Switch, it was capable of providing.
What You Should Know About External Batteries For Your Nintendo Switch
Power & Play: The whole point of investing in an external battery pack to use with your Nintendo Switch is so that you can keep on gaming, even when you're not able to plug the console into a wall to charge it. As such, you'll want to think about finding a battery that has the same output rating as the USB-C charger that the Switch ships with 15V/26A or 18 Watts. An external battery pack with this rating will allow you to charge the Switch's internal battery with enough juice left over to simultaneously play a game on the console, giving Pikachu the beatdown he so richly deserves in Super Smash Brothers Ultimate. Charging while you play will take more time than if you were charging your Switch while it's in sleep mode, but you'll get there. When charging your console in sleep mode with a 15V/26A-rated battery, you can expect it to be fully juiced in three hours or less.
Capacity: There's no sense in carrying an external battery pack to charge your Switch if it won't actually, you know, charge your Switch. Be sure that any battery you purchase has a capacity of at least 4310 mAh: the same number of milliamp hours as the Switch's internal battery. That said, more power is better, for a number of reasons. If you plan on playing while you charge, a 1:1 charging ratio won't allow you to fully charge your Switch: some of your battery's power will need to go towards running the console. Also, you know what's better than being able to charge your Switch while on the go? Being able to recharge it multiple times on the go. The higher your external battery's capacity, the more playtime you'll be able to enjoy.
Weight: Your Nintendo Switch is a portable device: The external battery you pair it with ought to be, too. As the number of milliamp hours goes up with a rechargeable battery, so does its heft. Additionally, while buying portable gear that can stand up to casual abuse in a backpack or purse, or even the occasional fall is smart, buying hardware that's overbuilt to withstand more abuse than you'll likely subject it to means that you'll be carrying around unnecessary extra weight. When shopping for a battery pack, try to strike a balance between power capacity, build quality and weight.
Legacy Ports: Your Nintendo Switch charges via USB-C: A fabulously versatile standard that's becoming more common with every passing day. But as it's still a relatively new standard, there's a good chance that many of the devices you own, such as your iPhone or Bluetooth headphones rely on older connections, such as Apple's proprietary Lightning connector or micro USB to recharge. To ensure that your external battery can be used to power these devices as well, think about buying one that comes equipped with a legacy USB-A port.
---
Other Portable Batteries We Tested for the Nintendo Switch
Note: Seamus tested the following batteries in 2018. While they're still great options, we used different testing procedures back then, which is why we've moved them to a separate section.
More Articles You Might Enjoy
Checking our work.
We use standardized and scientific testing methods to scrutinize every product and provide you with objectively accurate results. If you've found different results in your own research, email us and we'll compare notes. If it looks substantial, we'll gladly re-test a product to try and reproduce these results. After all, peer reviews are a critical part of any scientific process.