Ghee is a common ingredient used in every kitchen, as ghee not only adds a delicious flavor to food, but also provides a lot of benefits, but if you want to increase the healthy yield of ghee, there are ingredients you can add to it to increase the healthy nutritional value, according to the websiteHealthline".

Cinnamon
Cinnamon has antiviral and antibacterial properties that can protect you from common diseases. Cinnamon helps lower blood sugar and can provide relief from stomach issues.
To make cinnamon ghee, add ghee to a pan and put 2 cinnamon sticks in it, then heat ghee for 4-5 minutes over medium heat and let it cool completely, this will make the ghee acquire a cinnamon flavor.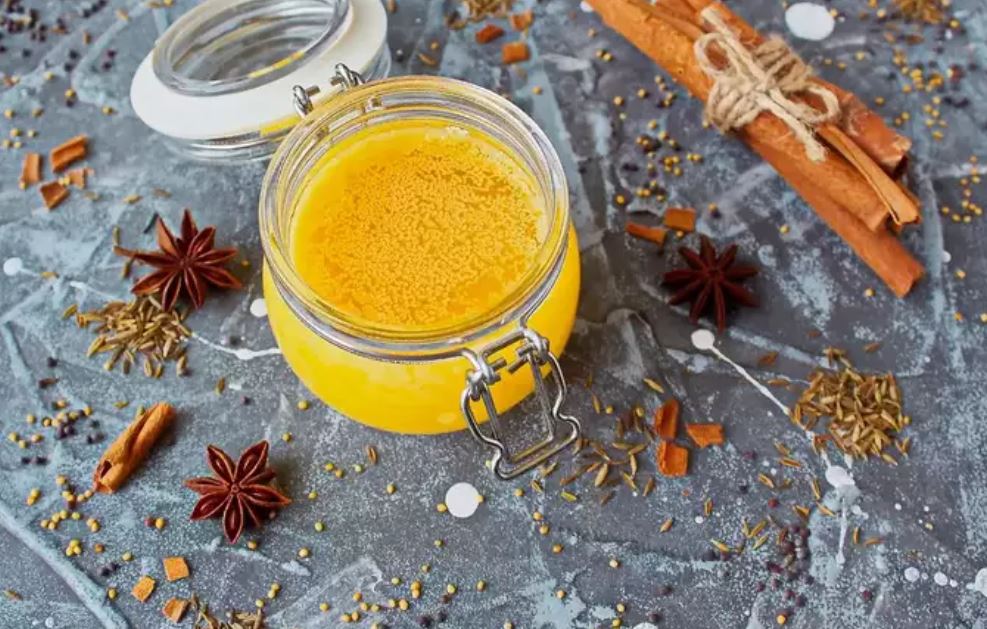 Cinnamon Ghee Mix
turmeric
A number of nutrition experts suggest that turmeric mixed with ghee is beneficial for weight loss, as this mixture helps build new blood vessels, promotes heart health and kidney function, and most of all reduces inflammation in the body, meaning that a mixture of turmeric and ghee can reduce all Types of pain in the body by treating inflammation naturally.
To make turmeric flavored ghee, add 1 cup of ghee in a bowl, then 1 teaspoon of turmeric and ½ teaspoon of black pepper powder and mix well, then store this mixture in an airtight container and use it daily.
Turmeric contains curcumin, which plays the most important role in treating inflammation, while adding black pepper powder helps the body absorb curcumin.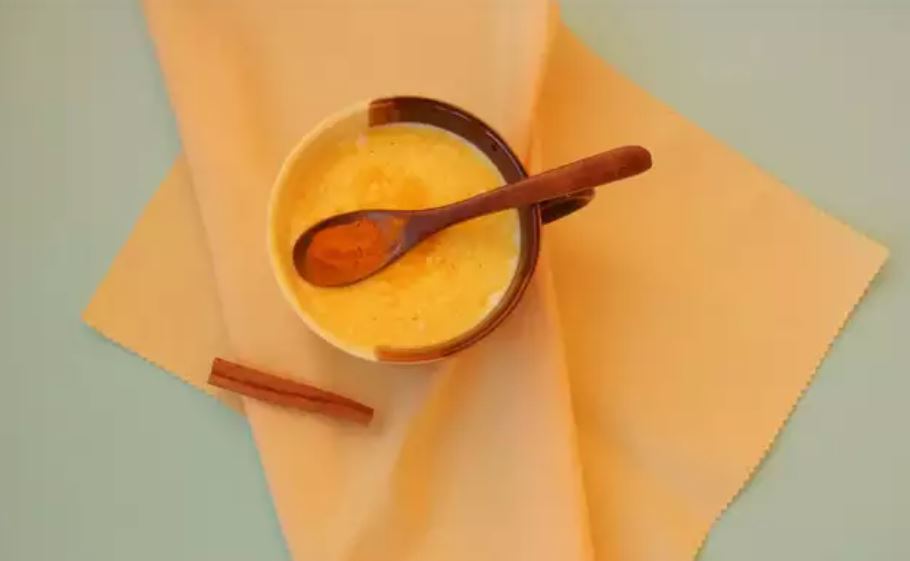 Ghee mix with turmeric
the Garlic
The garlic ghee mix also tastes delicious and smells aromatic, as garlic is said to be a powerful antioxidant that can not only reduce inflammation in the body but also control high blood pressure.
To make garlic ghee, add some ghee to a pan with minced garlic cloves, and stir for 4-5 minutes. Once the ghee is hot enough, remove it from the heat and let the ghee soak with the garlic. Strain the mixture and use it to cook.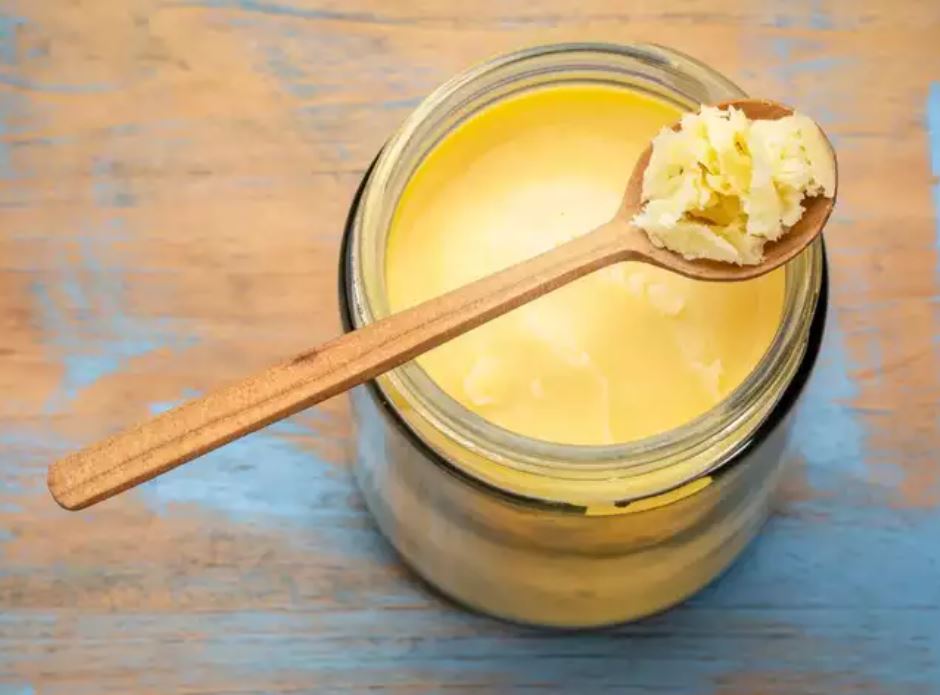 Garlic Ghee Mix