Fish is an important diet that carries many nutrients and vitamins, which makes it an important healthy option for your child's health, to support him in the stages of growth, since it contains omega-3 fatty acids, so parents should introduce foods to your child's meals along with red meat, vegetables and fruits.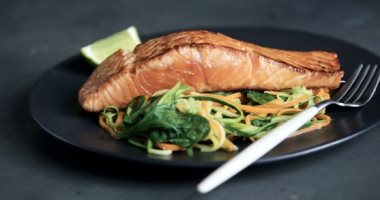 According to a report published on the website, Dr healthlineDuring which he identified the types of fish recommended for children such as salmon, tuna and mackerel, where experts stressed the need to include fish in your child's meals when he reaches his first year, because it plays an important role in the development of children.
The following is the report specifying the importance of your child eating fish during his daily meals:

1. An excellent source of omega-3 fatty acids

Fish is known to be an excellent source of omega-3 fatty acids, which play an important role in your baby's developmental stages and brain health as well.
2. Promote brain development

Once they eat fish regularly, children will be able to meet their daily intake of certain vitamins, minerals, amino acids and omega-3 fatty acids, which promote healthy brain development, leading to a higher IQ..
3. Promotes the optimal development of the nervous system

Not only good for the brain, there are other health benefits of omega-3 fish oil, protein, minerals and vitamin B complex found in fish. They are also beneficial in improving the development of the nervous system..
4. An excellent source of some minerals

Minerals such as iron and potassium are important for your child's health. Iron will ensure optimal production of red blood cells, while potassium will help balance fluid metabolism, especially during the growth stage, when children need more red blood cells.
5. Good source of protein

The main health benefits of grilled fish are keeping the protein content high, which keeps muscles healthy and strong.
6. Preserve your baby's skin

The omega-3 fatty acids present in fish help maintain and protect the skin from excessive sensitivity.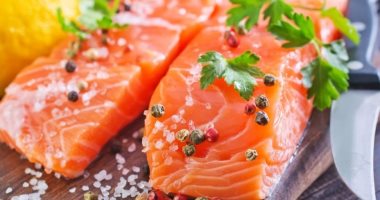 7. Promote healthy hair growth

Some children seem to have difficulty growing hair even after they reach the age of two. Giving children fish regularly may help promote healthy hair growth because the minerals in fish are an excellent solution for healthy hair growth..
8. Reducing the risk of obesity in children

Providing your child with fish provides him with all the nutrients needed for their growth and at the same time protects them from obesity.