A dead humpback whale nearly 40 feet in length — more than 12 meters — drifted along the shoreline of Staten Island, New York City, Rob DiGiovanni, founder and chief scientist at the Atlantic Conservation Society, told the newspaper. The New York Post, "This type of huge mammal was spotted "floating in the sea", and the cause of death has not yet been determined, pointing out that the whale seemed to have swallowed some form of debris, but the cause of death is still unknown.
"It's a humpback whale, and it just so happens to be one of the types of whales we encounter in the water, and we seem to see a little more of it than we've seen in previous years," DiGiovanni added, noting that he plans to work with local groups and the park service to remove this marine creature from the shoreline of Staten Island. in New York City.
dead whale on the beach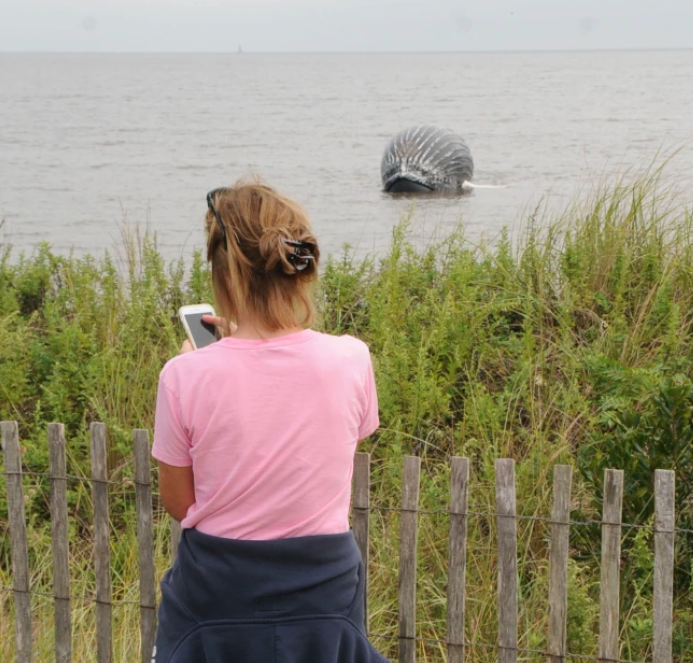 Remote pictures of dead whales
The chief scientist at the Marine Conservation Society explained that many humpback whales end up drifting ashore after their death in so-called human-caused death events, such as ship strikes or others.
Close-up pictures of whales
DiGiovanni noted that the Atlantic Marine Conservation Society will conduct an examination as best it can to determine the cause of the death of this huge animal.
The footage and pictures showed the whale carcass floating in the water when it was seen by passers-by along the coast of Staten Island, and this is not the first time that in recent years it has been observed that the number of dead whales has risen off the coast of New York.