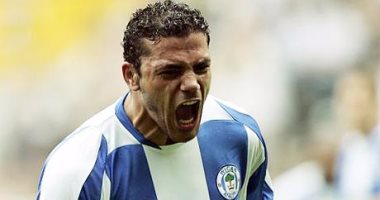 You may forget a match and you cannot remember its events, and you may forget players with their eyes and do not remember their names when one of your friends reminds you of them, but it is very difficult to forget the wonderful goals scored by the stars of the round witch, whose names are immortalized in the football records, and have remained to this day stuck In everyone's mind.
"Goal Morning" is a daily report in which we will present to you every morning a collection of the most beautiful football goals scored by the game's top stars..
The former Egyptian international Amr Zaki joined English club Wigan Athletic after he presented great levels with Zamalek and the Egyptian national team, which led him to win the 2008 African Nations Cup. The dream ends quickly, with the end of the loan, and his return to the White Knight.
Zaki's goal with Wigan against Liverpool will remain his most beautiful goal, especially since it was in the match that brought them together at "Anfield" in the eighth round, which was held on October 18, 2008.
This goal is considered the most beautiful goal in his professional career, and the exciting thing is that he forced the Liverpool fans to applaud him, because of the beauty of the goal.