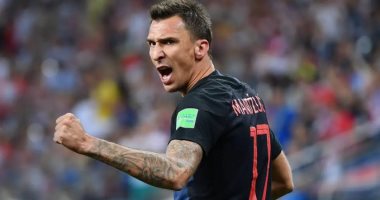 Croatian striker Mario Mandzukic announced his retirement from football at the age of 35, after a remarkable career, whether with the clubs he wore during his career or with his country.
Mandzukic started his football career with the Croatian team Marsonia during the 2004-2005 season, before joining the Zagreb team in 2005 to 2007, and then joined the Dinamo Zagreb team from 2007 to 2010.
Mandzukic's journey began outside Croatia, with the German club Wolfsburg when he joined him in the summer of 2010 until 2012, then he left for the giant Bayern Munich until 2014, then he moved to Atletico Madrid during the 2014-2015 season, then he left for Italian Juventus and played with him until 2019. .
The Croatian star had a small experience in Arab stadiums when he joined the Qatari team Al Duhail, and the last trip in his career was with AC Milan at the end of last season.
During his career with clubs, Mandzukic played 508 matches in all competitions, scored 197 goals and made 84 assists, and won many titles, most notably the European Champions League title with Bayern Munich in the 2012-2013 season, along with the European Super and the Club World Cup, as well as the Italian League title with Juventus. 4 times.
Mandzukic participated with the Croatian national team in 89 matches, during which he scored 33 goals, and his most prominent achievement was obtaining the runner-up for the last 2018 World Cup in Russia.